Accelerating our growth | Google for Startups Accelerator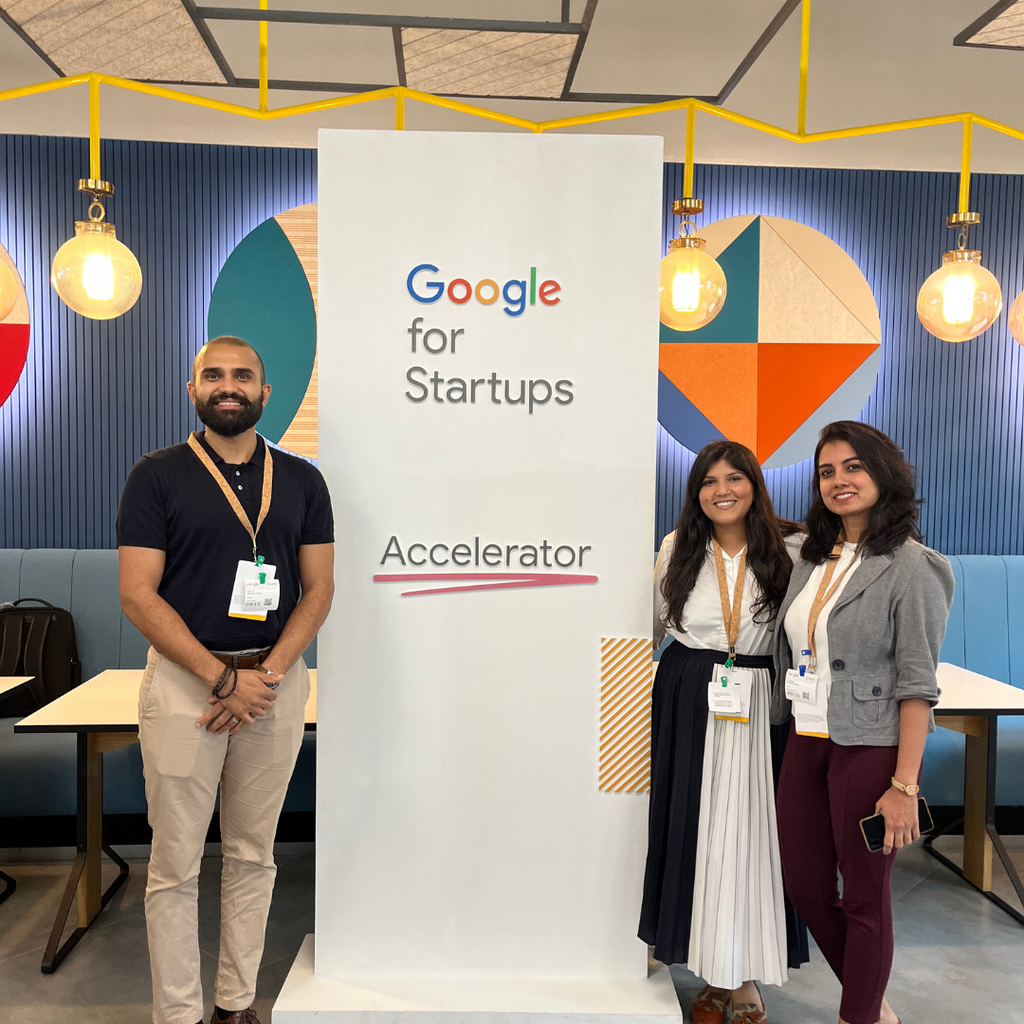 In our seven year startup journey at Bare Necessities, we have been through numerous diverse accelerator and founder programs. Each of these being different, with its own set of unique opportunities and thought provoking insights. 
Recently, we had the opportunity of being selected for the Google for Startups Accelerator: Women Founders. Out of the 600 applications, we were honoured to be one of the chosen 20! Our core team - Founder & CEO, Sahar Mansoor, Chief Marketing Officer, Mehul Manjeshwar and Chief Sales Officer, Deepti Kharbanda, took part in this immersive journey. 
The Google for Startups Accelerator is designed in a holistic manner that brings together the best of Google's resources - programs, products, people and technology. During the course of our time in the accelerator, we had the privilege of learning from some of the brightest minds, who guided us through some of our most pressing challenges. 
As a small team, we have learnt so much, ranging from business operations, mindsets, equanimity, embracing the process and accepting the stress. Now as we move to the next orbit, a critical aspect is understanding and leveraging technology. Sustainability and allied concepts are at the crux of what we do, while technology has not always been our key cornerstone. A huge eureka moment for us was discovering the potential that AI has to propel our growth forward.  
The accelerator was nothing short of a rollercoaster of emotions - mind blowing, overwhelming, humbling and incredibly inspiring. We dedicate the next three months to learning, exploring exciting opportunities and continuing our progress and growth, all the while remaining open minded to new ideas. We are brimming with excitement as work to elevate Bare Necessities into the best possible version of itself, to make sustainability the norm, and not the exception. 
We want to take this opportunity to extend our heartfelt gratitude to the entire Google for Startups team, whose effort, time and invaluable insights have been transformative.
Shoutout to our peers in this cohort! Check them out if you haven't already :)