Say hello to our new glass dispensers!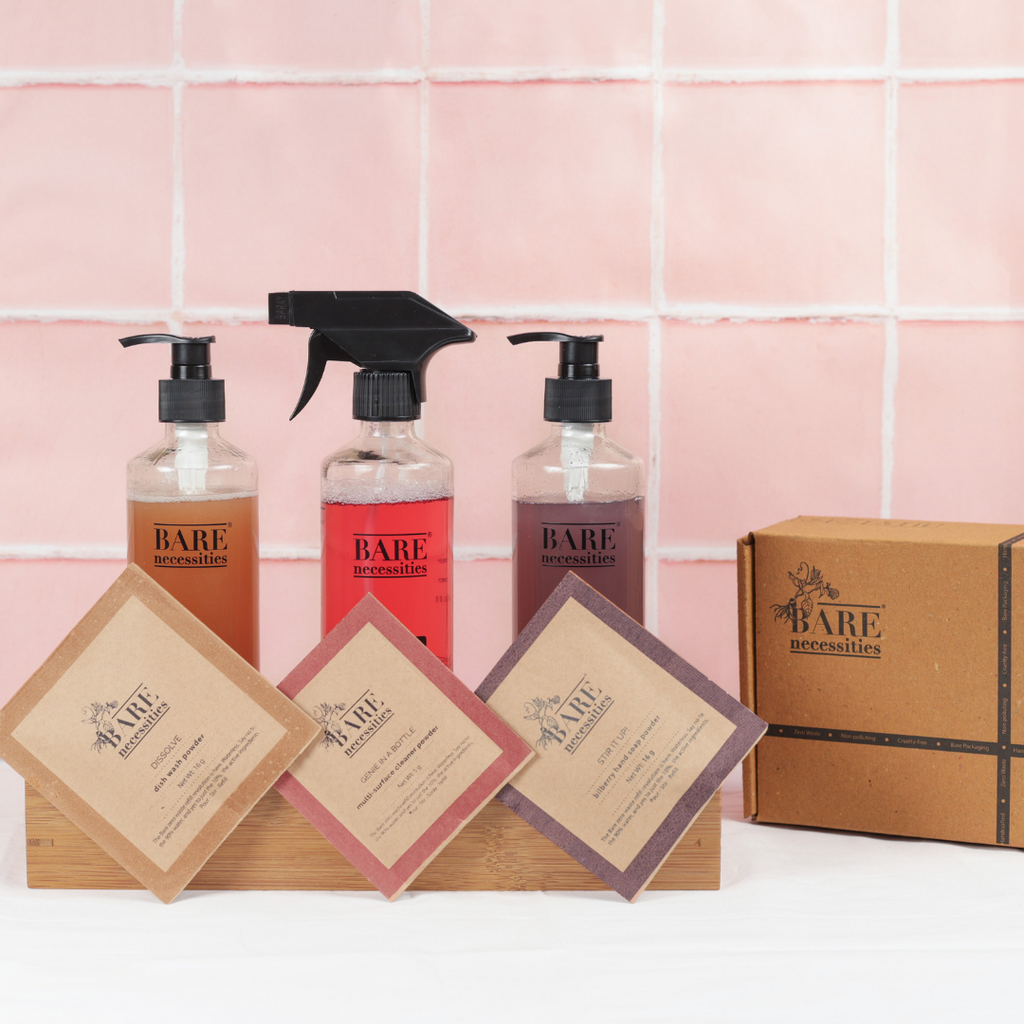 Drumroll, please! We have got some exciting news to share. Our new and improved glass dispensers are here! 
We hear you and are stoked to share this news with you! 
Our new dispensers are: 
Aesthetically pleasing, yet, super practical with a new lock feature 

This makes it reliable and durable 

Forever Jars for the win! We are always in pursuit of circular solutions and this one can be used infinitely 

No labels = No wastage 
Hop on over to this link here to grab our brand new dispenser. We have a sweet Diwali sale going on, which offers 20% off on orders above Rs. 700. Stock up now and save big! 
Dispensing the change: Why did we do it? 
Two years of hard work paid off big time with the launch of our powder-to-liquid range of home care products. Stir It Up, hand wash soap, Dissolve, dish wash soap and Genie in a Bottle, multi surface cleaner  and stand as a testament to the fact that earth friendly ingredients can effectively tackle dirt and grime, all while being gentle on the environment. 
Our super savvy modular circular packaging meant no landfill waste. Our refill pouches are packaged in compostable sachets and our cork-sealed recycled and repurposed jars, with metal pumps that last a lifetime. 
But, there was a setback with our packaging. Some customers had a problem with the cork not fitting right, while the other times the pumping action wouldn't work. We didn't want our packaging to get in the way of you enjoying our amazing powder-to-liquid products! 
Changing the way forward 
Our powder-to-liquid range of products have been at the receiving end of so much customer love. So much so, that our sachets sold out within two weeks of its launch! 
Our customers patiently and generously shared their feedback about the dispensers with us, which enabled us to improve. At Bare Necessities, we are forever (much like our dispensers :)) grateful for all the customer love and feedback that we receive. We owed it to them to improve our products and here we are! 
The support that we have received has been amazing and we cannot wait to see how these new dispensers become a loved part of your daily routine.