Water Conservation Workshops for IKEA!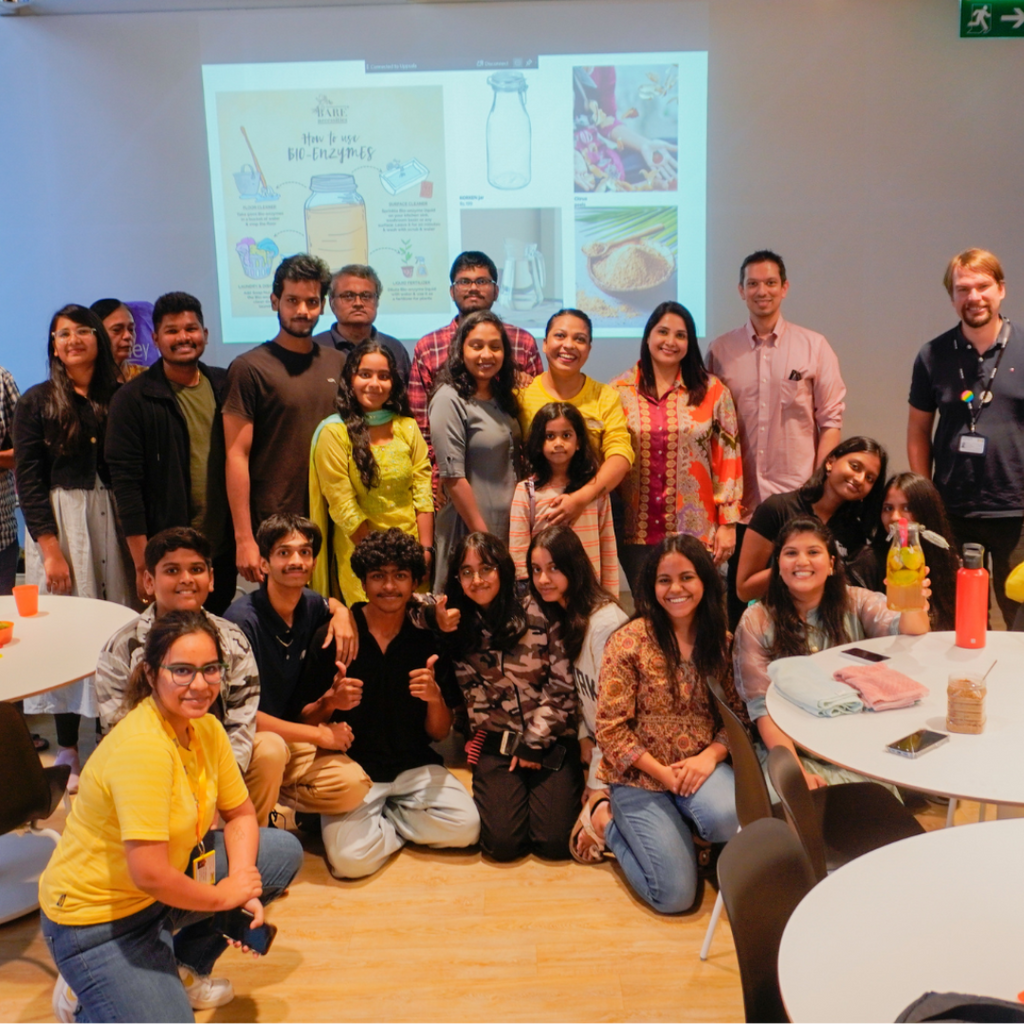 Hej Bare Fam! 
As you all might already know, at Bare Necessities, we work to tackle the waste crisis in broadly two ways: 
Through creating zero waste, high quality personal care, home care and lifestyle products 

By creating awareness about sustainability, zero waste living and circular economy 
This time around, we had the chance to collaborate with IKEA to host a series of workshops across three cities - Hyderabad, Mumbai and Bengaluru. Centred around the themes of the water crisis each of these urban hubs experience and what are the methods one can employ to conserve water.  
Through our workshops, we had an opportunity to educate and engage with IKEA customers on the situation of the water crisis. It was important to spread the message without scare mongering our audiences about the alarming water crisis that looms over our bustling metropolises. We were so pleased to see our audience engage keenly in discussions, thereby showcasing a sense of responsibility in every participant. 
A city and it's water woe 
Each of these cities experience a unique water crisis. In the bustling city of Mumbai, 18 km of the Mithi Riverbed became an open sewer. Industrial waste from cotton textile mills and illegal activities such as washing boats and oil drums were dumped, polluting the once pristine water. 
The situation in Hyderabad is equally concerning, as data from the Telangana State Pollution Control Board (TSPCB) revealed that as of February 2023, approximately 23 out of 185 lakes in the Greater Hyderabad Municipal Corporation (GHMC) limits have dried up. This is a staggering number as there was a significant jump from the seven dried up lakes the city reported just a few months earlier in December 2022. While the bigger lakes such as Durgam Cheruvu have turned into tourist spots, small ones are being ignored. 
Often called the "Garden City of India'', Bengaluru faces its own set of water woes. A survey conducted by the Bengaluru Water Supply and Sewerage Board (BWSSB), showed that the city faced a shortfall of 650 million litres per day (MLD) in 2021. This is accompanied by projections that indicate that this is likely to go up by 1,450 MLD by 2031. 
With significantly lesser rainfall than usual, the challenge to supply water to Bangalore comes with a hefty price tag, requiring Rs.500-600 crore, in electricity costs alone. 
These statistics are proof of the seriousness of the water accessibility in urbanising cities. 
Solutions ahead! 
Without a doubt, confronting these facts are overwhelming. While we must acknowledge the seriousness of the situation, we all do have a role to play in improving the current state of affairs. 
Through our partnership with IKEA, we discovered plenty of innovative and easily implementable solutions that can be adopted in our homes. After all, home is where it begins! 
For instance, in the water intensive washrooms, installation of durable taps conserve water usage. Designed with an integrated aerator, it releases less water and less energy when necessary. Your little gift to the planet! 
For everyday showers, the pressure compensating washer (PCW) present in the shower reduces water flow without compromising the pressure. If not showers, then there is always the great Indian Bucket Bath! It still stands as the most efficient way to efficiently use water without any unnecessary wastage. 
In the kitchens, IKEA's taps are equipped with integrated aerators, designed to minimise water consumption, while maintaining pressure. To wash dishes in an IKEA wash up bowl rather than under running water can make a significant difference. 
At a community level, it is equally essential to embrace practices such as rainwater harvesting and reusing greywater for various purposes. 
Collaborative efforts for a common cause such as water conservation brings people together, while serving as motivation to encourage us all to do better. 
DIY Time! 
To wrap up the workshop on a fun note, we worked together on a hands-on DIY - a bioenzyme! Made with discarded orange peels and two other simple ingredients, this versatile solution serves as a multi surface cleaner, floor cleaner, laundry aid, dish cleaner and as a liquid fertiliser! 
By choosing to use bio enzymes over conventional toxin filled liquid cleaners, we reduce the harmful toxins that would otherwise be released into our water bodies. It's a small change with a significant impact. 
Together with IKEA, we are proud to have enabled many individuals to take baby steps towards a sustainable future, one drop at a time. We are immensely grateful for the opportunity and hope that many more will join to work towards the cause of water conservation.