Low impact Conferences & Events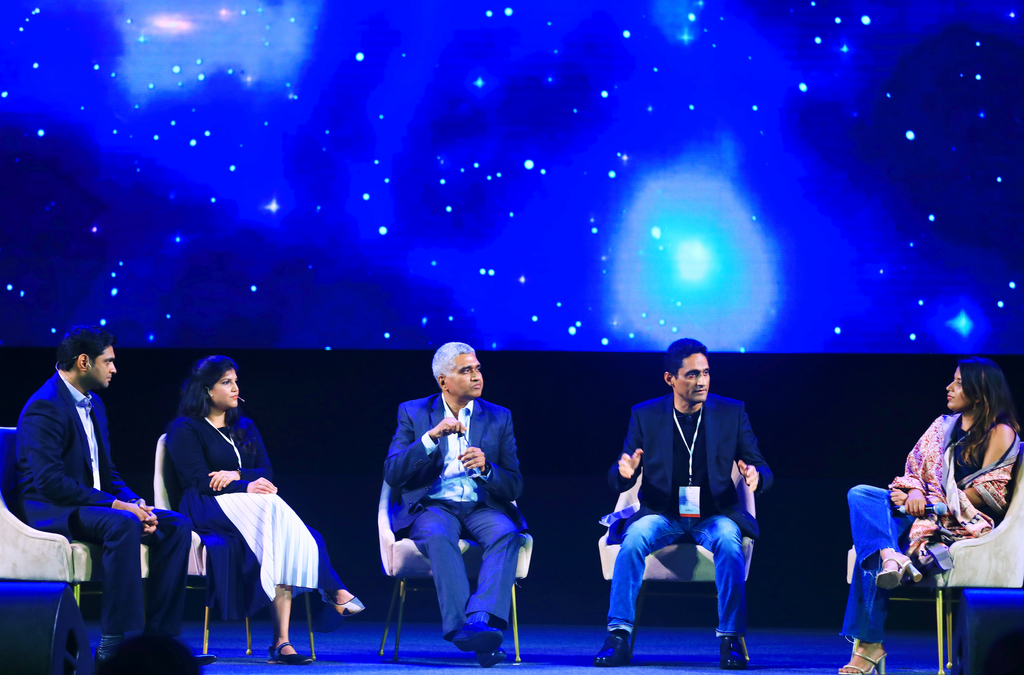 Post pandemic events, conferences, meet-ups are back in full swing! 
Here is Bare Necessities checklist on how to host a sustainable event:
1. Email invites rather than couriering across physical invitations  The agenda can be made available via a QR code or have a few scenes at the event with the agenda projected, especially located by the coffee and chai station. This will also encourage conference attendees to interact with one and another.
2. Say no to single use water bottles: Have glass water bottles or a self service water dispenser with glasses.
Photo from Bare Necessities workshop at Steelcase office in Bangalore 
3. Check out this cool solution from Refillable called Recube that offers reusable rental cups, mugs for conferences, corporate cafes or even cricket matches! 
Photo from AB-inBev office at the supplier summit with reusable mugs. 
4. Have Hasiru Dala or Skrap manage the waste at the event; this is an amazing organization that seeks to formalize our informal waste warriors. They managed waste by deploying waste segregation bins, waste segregation and management experts on site at the event; and properly managing and processing the waste thereafter - which means the waste gets upcycled, recycled or converted to biofuel. They have successfully managed events such as marathons, weddings and even conferences. 
Photo from DYSCO event in Mumbai Y3K organized by Krishna 
Photo from zinnov conference where I was a speaker; of course I took pictures of the waste being segregated seamlessly! 
5. Gifts for panelists are often a bouquet of flowers packaged in a lot of plastic or food that often has a short shelf life! Think about more curated mindful sustainable gifts. Bare Necessities is happy to curate a bundle based on your budget! We also work with our clients to customize it based on their needs; add a little personalized note from the organizers for example! 
6. Freebie pens at most conferences are made from low grade plastic that are often tossed out in a matter of days or weeks at best. Choose seed pens and pencils from Bare Necessities; once you are done with the pencil for example or at the end of the pencil's life, you can sow the seed to give life to a pretty little plant and compost the rest of the pencil!The name of the seed is mentioned on each pencil, so you have a heads up whether you are growing tomatoes, basil or spinach for example! 
Photo of Bare Necessities Seed Pens and Pencils.
7. Single use plastic conference name tags and plastic branded lanyards are super wasteful. Consider printing name tags kraft paper, FSC (Forest Stewardship Council®) certified paper or seed paper and use reusable cotton non-customized lanyards for every event; have a drop off box when conference attendees are leaving the venue they can drop it off and you can reuse them for your next event or conference.
Photo of seed name tags for the Zinnov conference. 
8. Consider offsetting your event's carbon footprint through Climes. This could include offsetting emissions of attendees by virtue of travel, hotel, food waste and more. This is a fun and interactive way to articulate your values but also get attendees to participate by choosing and supporting projects to neutralize the event! 
Photo of a carbon neutral event from by Climes. 

Want to know more, write to us at @info@barenecessities.in