Ecotopia: Playing with sustainability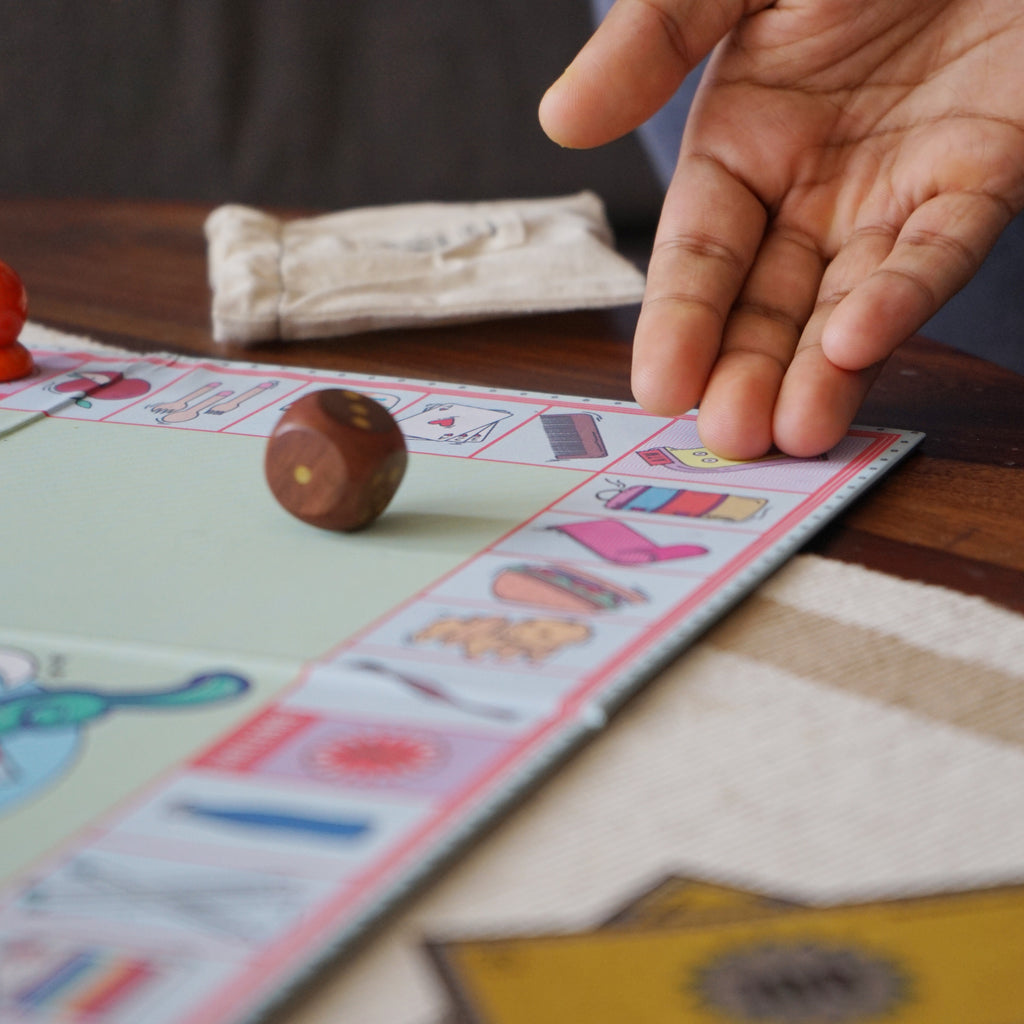 A great degree of cognisance about environmental issues, the causes for them, how individual and community action can make a difference in tackling these, can be particularly seen amongst the younger generation. Additionally, parents and schools alike take the effort to educate children about the environment, since they are after all the future caretakers of this beautiful world! 
In an attempt to increase accessibility about environmental issues, without being too preachy, we, at Bare Necessities, decided to create Ecotopia, the perfect board game for all future eco-warriors and parents alike. In a nutshell, it is similar to Monopoly, but set against a sustainability universe. Players will set about a sustainability mission to race to the finish line! With a sustainability Pit Stop with a reward for eco-friendly deeds, Ecotopia also offers bonuses, free items, challenges and so much more! A combination of fun insights, eco-tips, did-you-know facts, all tightly sealed into an entertaining game, what's not to love? 
This summer vacation, children have a fun game to play, with sustainability learning seamlessly integrated into it. Filled with insights on the impact of waste and plastic, thereby nudging children to think creatively about solutions to protect the environment. 
A fast paced game that is easy to understand, Ecotopia serves as a great way to bring family and friends together, across all age groups. Regardless of age, one can never be too old for handy dandy tips on how to make simple switches to lead a more eco-friendly lifestyle, which Ecotopia effortlessly provides!   
We have mindfully created a board game, wherein all the components are 100% recyclable. It is primarily printed on Certified Kraft Paper and Box. Kraft is produced from pulp, different types of wood, which are all natural ingredients. We have avoided bleaching the paper. And in doing so, it has helped maintain the strength of the paper, while avoiding unnecessary chemicals. 
Ecotopia uses not just any pawns, but wood pawns that are handcrafted with wood obtained from sustainable sources using natural and safe colours by the artisans from the toy town Channapatna, Karnataka. The game consists of a Board, on which go the wooden pawns. Players hold with them currency notes, dice, shopping lists, product card, challenge card, pit stop card and the holy grail - the rule book :). 
This amazing board game has been featured on Indian Express as well. 
It makes for a great game to play with friends and family, during Holi parties, summer vacations and even at schools! Ecotopia is currently available on our website at a discounted price of Rs. 1200. We can also do bulk orders for schools, birthday parties, return gifts and more! (reach out to info@barenecessities.in)