MAKING AN IMPACT THROUGH 'ZERO WASTE IN 30'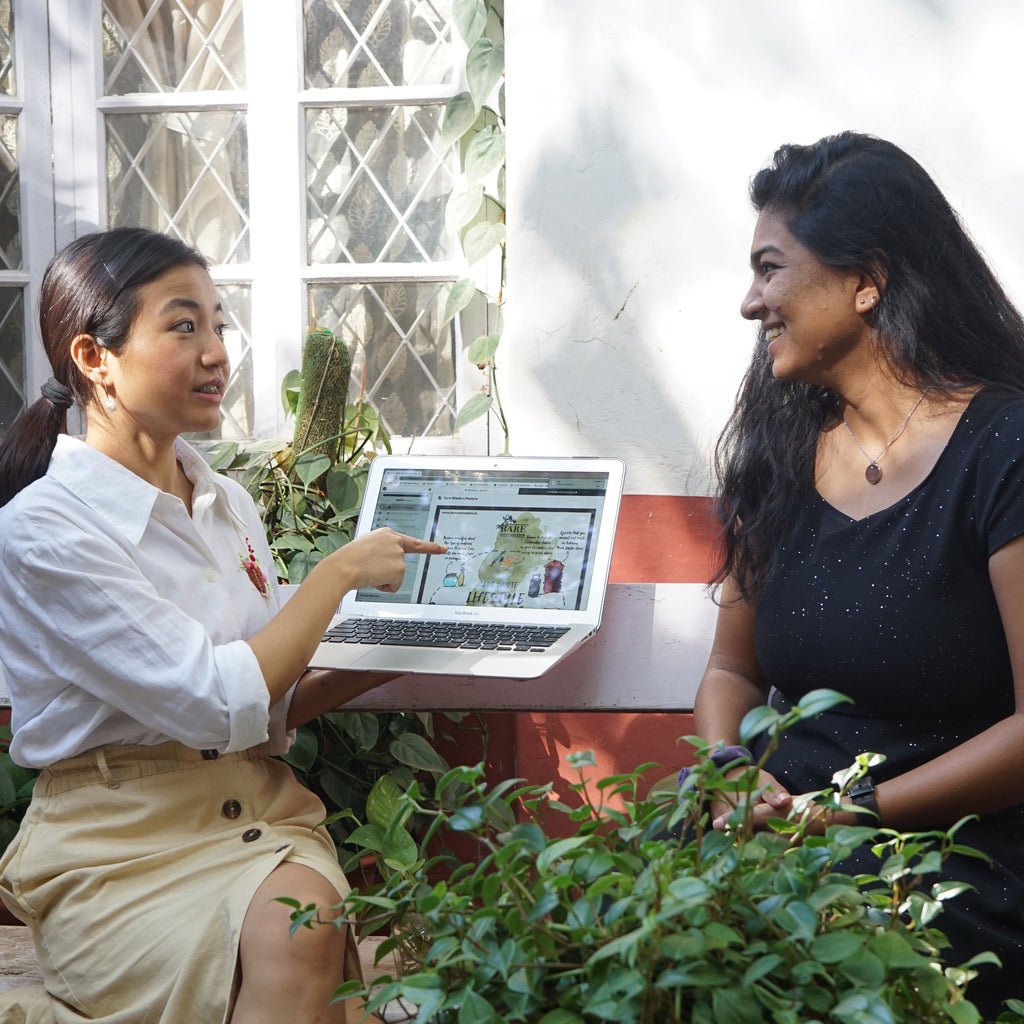 If you're reading this, you must be reasonably aware of the concept of zero-waste and sustainability. While the zero-waste movement gained popularity and a considerable following back in the late 90s and early 2000s, it began gaining some well-deserved traction in India only a few years ago and still needs a lot of debunking to be done. With the world producing over two billion tonnes of municipal solid waste every year, enough to fill over 800,000 Olympic sized swimming pools, it has become the need of the hour to ensure we're all doing our bit to tackle this looming issue. 
As a zero-waste social enterprise, we decided to implement a way to provide people with a comprehensive understanding of how to transition towards a zero-waste lifestyle.  After all, we, as a human race, are the reason behind all of this destruction; it's only fair that we put in our best efforts to tackle it. Thus, our online course, 'Zero Waste in 30,' was born. 
With 10 modules, 25+ interactional, fun and informative videos, expert insights from various industries and 100+ Sustainability Resources, this course looks at zero-waste changes one can make at a personal level, to changes that one can be a part of to make zero-waste the norm in the societies and communities we live in. 
As much as we'd like to go on about the various perspectives, learnings and tips this course offers, we thought it'd be best if we presented you with a comparison of two surveys - one taken at the start of the course and another taken post completion of the course, of our 600+ zero-waste graduates. 
Fasten your seatbelts as we're about to get technical (only a little!). 
1. KNOWLEDGE ON ZERO-WASTE, SUSTAINABILITY AND CIRCULAR ECONOMY:
A basic estimation of the knowledge students held on concepts like zero-waste, the circular economy and sustainability, before and after the course helped us understand if the primary goal of our course was fulfilled.
This seems to be the case as a higher percentage of students marked themselves moderate to well-versed (shift away from 1 and towards 5) in these concepts upon successful completion of the course.
2. REDUCTION IN WASTE GENERATION IN DIFFERENT AREAS:
In order to move to a zero-waste lifestyle, it is important to first assess the areas where most waste is produced. As they say, 'Self-awareness is the first step towards improvement.'
Take a look at the stark difference between the two graphs, where the kitchen and personal care were voted the areas most waste was produced in. Consequently, they also became the areas that witnessed the most change in.
3. SOLUTIONS TO MINIMISE ENVIRONMENTAL IMPACT:
Another important aspect of our course was to ensure that our students were given adequate knowledge of ways they could have a positive impact on the environment and reduce their carbon footprint. We were quite pleased to see that a majority of the students were well equipped to become better global citizens!
4. ENJOYMENT DURING THE COURSE: 
And finally, it was extremely important to us that all of our students enjoyed themselves throughout the duration of the course. We were incredibly moved to observe that a whopping 98% of our students had fun while they matured into expert zero-wasters!  
The intention behind these graphs and data was to present to you the purpose behind a course that helps you transition to a zero-waste lifestyle! It's more than just facts and statistics; these indicate meaningful learnings our students gained, which they can then use to go on to educate others around them on the importance of leading a lifestyle that is mindful of our environment, our animals and one another as well! 
We'd like to leave you with a quote from our founder, Sahar Mansoor, "Going zero-waste is not time-consuming, it's not expensive and it's not just for hippie-granola people -  your grandma was probably a zero-waster!"
Written by: Reshma Bhat