'Masked' - A Series of interviews with inspirational women. Part 2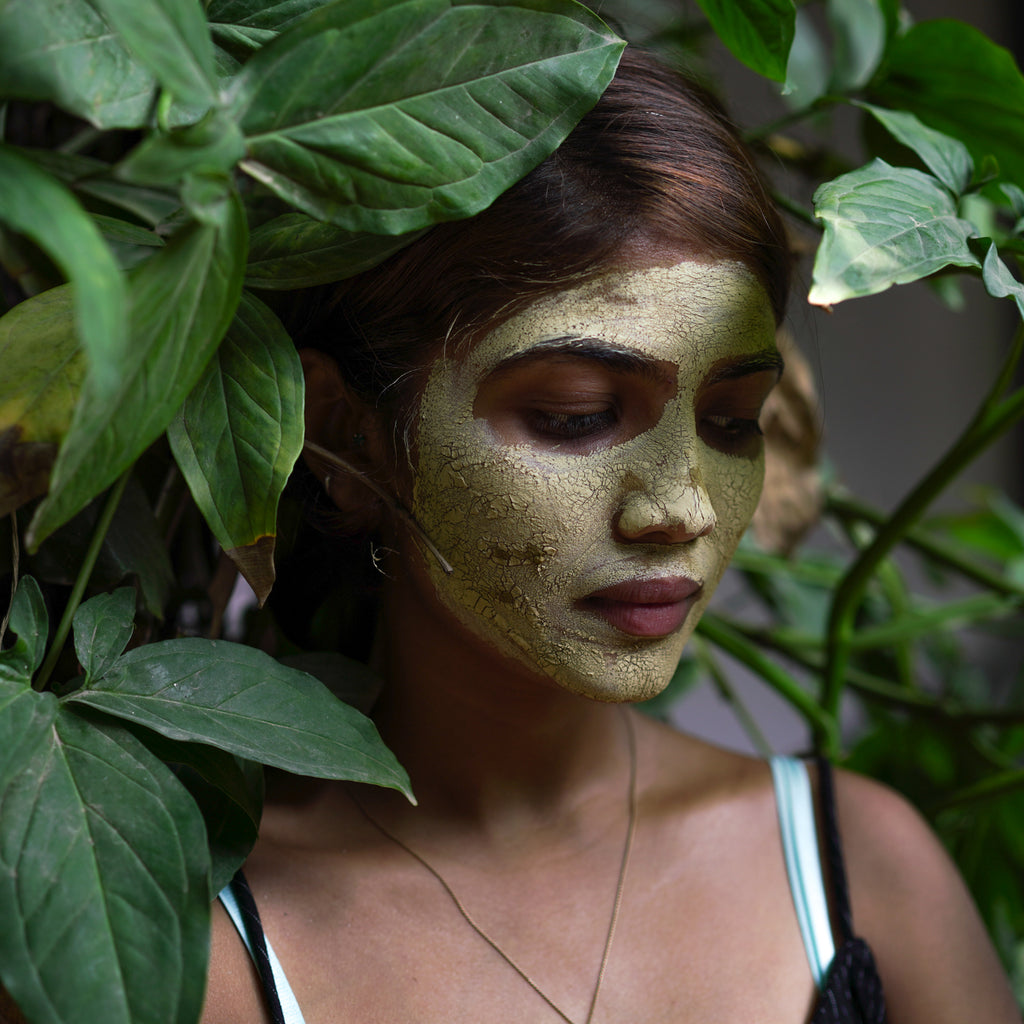 "A good hot bath always makes me feel better at the end of a rough day. I like to add essential oils to my bath water and it always works like a charm to de-stress :)"
A creative soul and our very own Visual Director at Bare Necessities, Vanmayi Shetty was the second lady under the spotlight. She is one who is always behind the camera clicking away the most charming pictures of our Bare products. Since the past one year, she has been the one to elevate or brand aesthetics and visual language to another level.
So, that's when we thought why not for a change we get her in front of the lens? And, the 'Masked' series did seem like the perfect opportunity to get to know Vanmayi a bit more – on what is her natural process to restore balance after a long tiring day. Free-spirited as she is, it was fun shooting her playing around with the products and giving out bits of information on taking the perfect portraits. The chosen product was Multani Mitti Face Pack.
Meet Vanmayi. Our second woman influencer of the 'Masked' series
Multani Mitti Face Pack
Her work does speak volumes about the person she is. Intense, soulful and highly creative. Her intelligent use of palette shows the amount of thought she has been putting behind every work she does. And, it was a delight to get to know a bit about her mantra on natural skincare.
Also, a peek into her life. You can check out her beautiful work here: https://www.vanmayi.com/
You can also check out her work on Instagram: https://www.instagram.com/vanmayii/
Excerpts from the Q&A session and from the shoot.
Q:  Tell us a little about what you do, and how you got started?
Ans: I'm a Visual Artist working with multiple mediums like painting, photography and found object art. Most recently I've started working on a new project where I'm merging my love for storytelling with hand poke tattoos.
Q: "What is your self-care routine to restore balance, given your busy schedule? (It could be anything from yoga, to going for nice walks or treating yourself to some coffee, massage, occasional weekend face masks, etc)"
Ans: A good hot bath always makes me feel better at the end of a rough day. I like to add essential oils to my bath water and it always works like a charm to de-stress :)