A Bare Spotlight On Zero Waste Products: Bags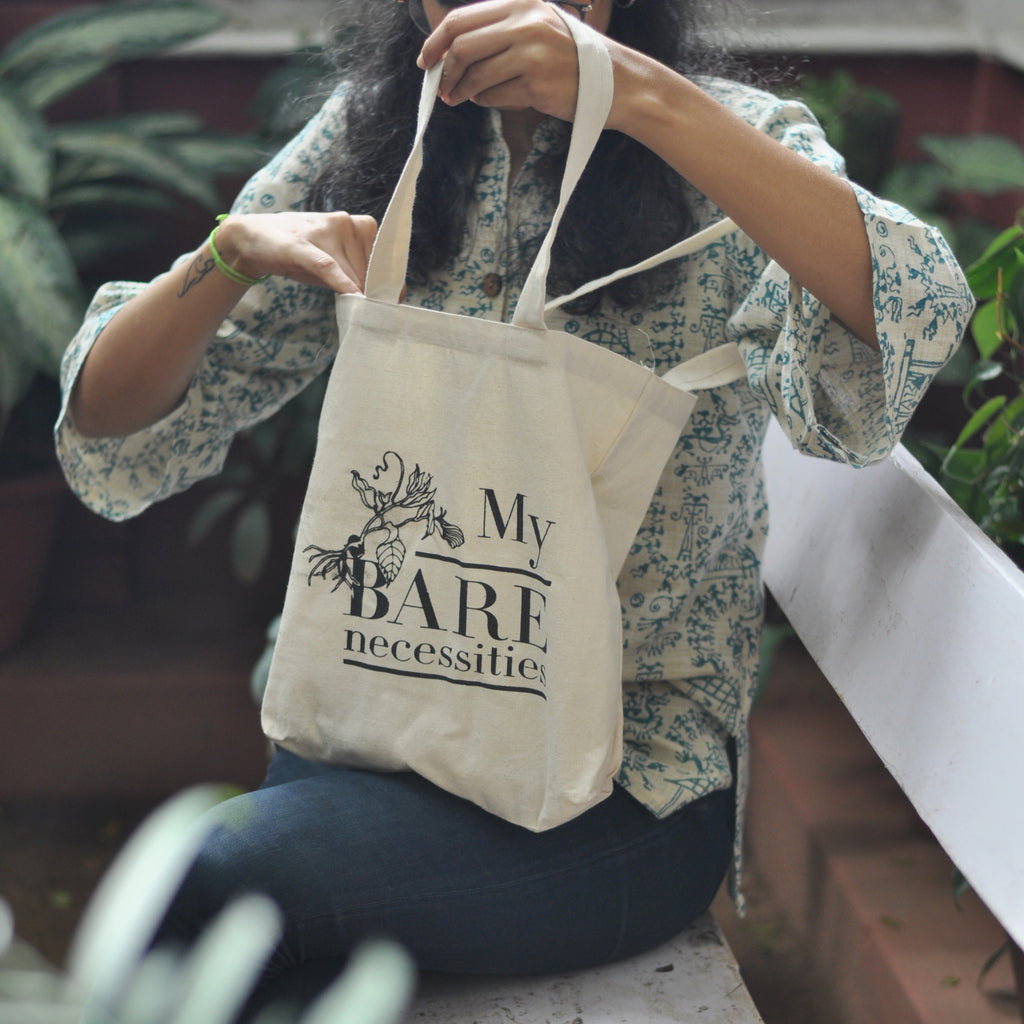 There are numerous zero waste products available these days that help people transition away from using products that are packaged in plastic and/ or contain harmful chemical ingredients. 
Speaking to Founder & CEO of Bare Necessities Zero Waste India, Sahar Mansoor, this interview series looks at the reasons why the Bangalore based social business chooses to provide alternative, earth friendly options to consumers in India.
---
"Plastic bags, which are made of polythene, causes pollution all its life. Its manufacturing process is harmful to the environment and it remains toxic to the environment after you throw it away" (source). 
---
What materials are used for your bags? 
Kora cotton is used for our Tote Bags and other carry pouches.
Why do you use this type of material? 
We use an organic material in our design, which means that it will decompose over time when it is no longer needed. 
It also allows us to utilise it as a reusable bag, instead of using single use plastic bags.
Why design it in this way?
It is something that we use everyday and is a very actionable item to use when seeking to achieve a zero waste lifestyle. 
Another big plus is that it helps in our effort to communicate the need to transition to more sustainable practices. It is a huge positive to be able to highlight to people how something as simple as a reusable bag can help the planet.
Where did the team gain inspiration for this product from? 
Traditional bags and memories of grandmothers shopping with reusable bags have always inspired me. I think of trips to bazaars near my home when I was younger, with my Nani when we would walk to the shops carrying a reusable bag to fill with loads of yummy foods. 
We were practicing a zero waste lifestyle then without realising it! 
We can incorporate many of these practices into our modern lives. For many of our designs, the past holds a lot of inspiration for the team. We utilise contemporary resources of course, but memories of earlier days often help our creative minds start to tick over.