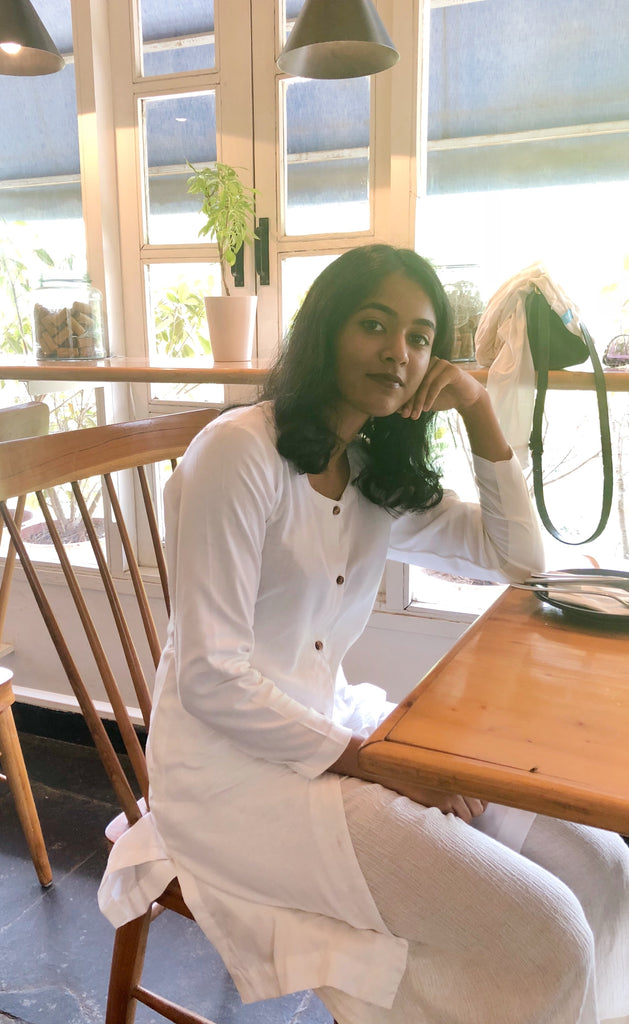 Our next warrior is a fighting a true battle, not only is she leading a zero-waste lifestyle, she also works at the Center of Science and Environment where she delves into various policies to combat climate change.
Padmini, a student of Environmental impact started questioning what was truly in her capacity to reduce her environmental impact and her carbon footprint. In her pursuit to understand and practice a zero-waste lifestyle, she too stumbled upon Lauren Singer while exploring. However, for Padmini, she wanted inspiration from someone close to home – that's when she found Sahar and Bare!
It started for the way, the way it does for many, a simply bare workshop. Since the workshop, the zero waste gates were open and there was no going in other way.
She uses the word 'transformational' to describe her journey, and believes she has become more sensitive to her surroundings and much more aware how ingrained plastic has unnecessarily become a par of our lives. Plastic was not something that often crossed her mind before, but now it's always noticed everywhere she goes.
With every battle comes some loss and defeat. While she is always ready-set-zero-waste, sometimes she feels like she is ill-prepared or just unable to get something in bulk due to time-constraints and so ends up having to use plastic (people in the zero-waste community call these "plastic fails"). While she has a quit a few of those, Padmini has learnt to accept that the most important thing is to not quit over a small guilt trip, but to keep fighting against and do your best. While it may be intimidating to think about a battle ground where one has to focus on choices that generate no plastic, Padmini believes going "zero-waste" doesn't have to mean not creating waste at one go. It can be a slow journey - take small steps to go plastic free and once you have a hang of it, level up!
 Easy switch, must have and a recommendations for new soldiers?
Switch: Refusing single-use plastic that is offered to you, such as refusing plastic straws, bring your own cloth bag for grocery shopping and taking your own box to put in takeaway when you eat outside.
Must have (always in her bag): A cutlery set, a metal straw, a cloth napkin, a metal straw, a collapsible tiffin box, a big bag
New soldiers: If you have already bought things that are in plastic continue to use them until they are over, and then switch to a sustainable and plastic free alternative. You shouldn't have to waste resources that have already been spent on. Definitely start making a habit of leaving a cutlery set and napkin in a bag that you always take.
  I:   @pdidzy
By Harsha Patil