Guiding Lessons for a Zero Waste Lifestyle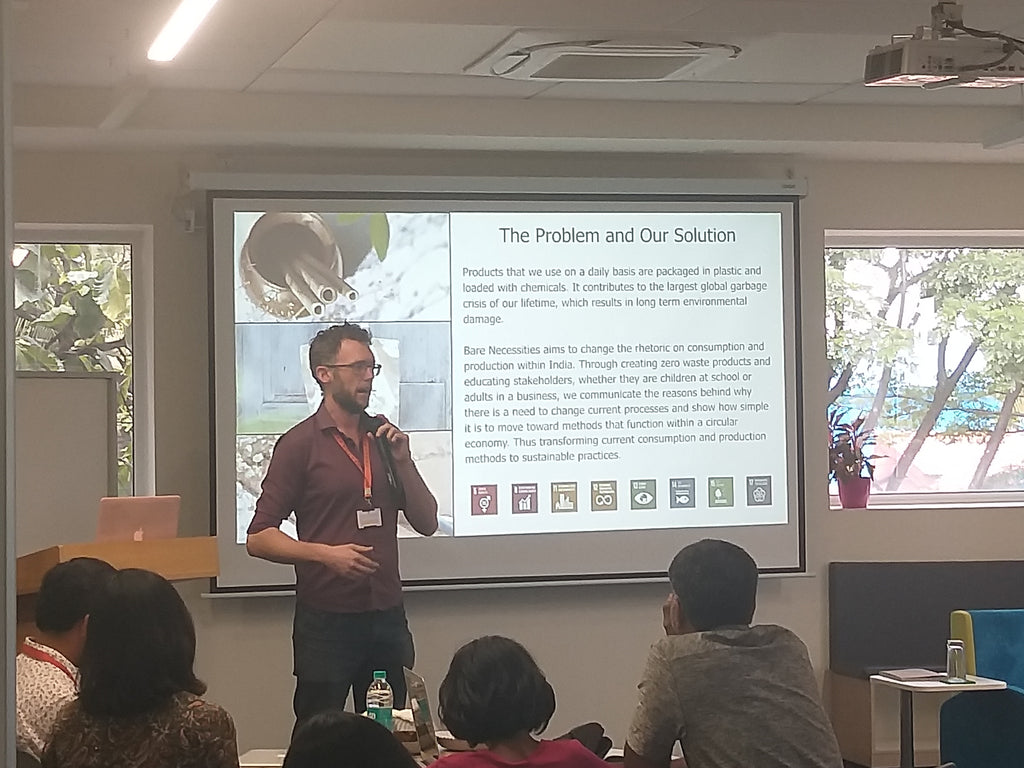 It should probably come as no surprise to anyone who has listened to myself or the business I consult for, Bare Necessities Zero Waste India, speak about sustainability that education and awareness are key to success in India and further abroad. For such a complex topic these areas are more than often at the heart. 
I have run talks and workshops here in India where I have had the opportunity to speak to groups as small as four or five to large lecture halls with several hundred guests. It is always exciting and educational for me to undertake these events. I'd like to highlight three takeaways to anyone who hasn't joined a session on sustainability thus far. Hopefully it will aid in raising your awareness about how to gain more education in these areas.
The Benefits of Conducting Research
No matter what information I speak about I have read and learnt many things beforehand. I am constantly looking at articles written by reliable sources to provide me with up to the minute facts. For me, having information that is up to date and accurate is not only paramount to my success in speaking to a group of people wanting to learn lessons from me but more importantly allows them to learn valuable information. 
There are so many resources available these days. They need to be used. They need to be reliable. They need to inform, educate and provide a higher level of awareness to the person receiving the information. This type of information is available for all, I'd highly encourage everyone to take part in their own research.
Listening to People in the Industry
We can only ever be as good as the people around us. There are so many people who are knowledgeable about topics in the waste space. Whether that is the differences between types of composting. Or biogas usage. Or green buildings. Solar and wind power. Plastic waste. The circular economy. Organic ingredients compared to harmful chemicals in skincare and homecare products. Air pollution and climate change too. 
There are always people who know more than me and you. That is a good thing! It means that we can all continue to learn from one another. Knowledge sharing in this manner allows us to become more educated and thereby learn how to live a more earth friendly lifestyle.
DIY/ Getting Your Hands Dirty
I have seen many times over the years the signs of apprehension on people's faces when asked to undertake a task that they have never done before. I'm also sure that I pull the same facial expression when I am put into a similar situation. Yet, when we do it. When we embrace the newness of the activity. When we delve into a compost pile. Or segregate waste with waste pickers. Or visit a recycling centre carrying boxes that leave dusty marks on our clothes, we are making progress. We have made a choice to be involved in a small way. Enough of these small acts can lead to something larger, all it requires is us to try something new. Chances are it will feel less daunting to undertake a sustainable practice compared to continuing to throw something into landfill that cannot be utilised again. We all need to move to circular methods. We know resources are finite. A big part of the move will be all of our active involvements, it is time to get our hands a little dirty.
---
So, where does this leave us and what is the big reveal at the end? Simply put, I have been working on a big project with the team at Bare Necessities that will allow people to get their hands dirty, to learn from industry experts and gain insights from research. It will allow people to learn what it takes to move toward a zero waste lifestyle. A way of living where everything is valued as a resource rather than waste. 
In 2020, many great things can happen. You can choose to be more sustainable. So can I. We all can. We also will all have the ability to learn lessons from a program designed in India for people all across the country to help address the waste crisis.