'MASKED' - A SERIES OF INTERVIEWS WITH INSPIRATIONAL WOMEN. PART 3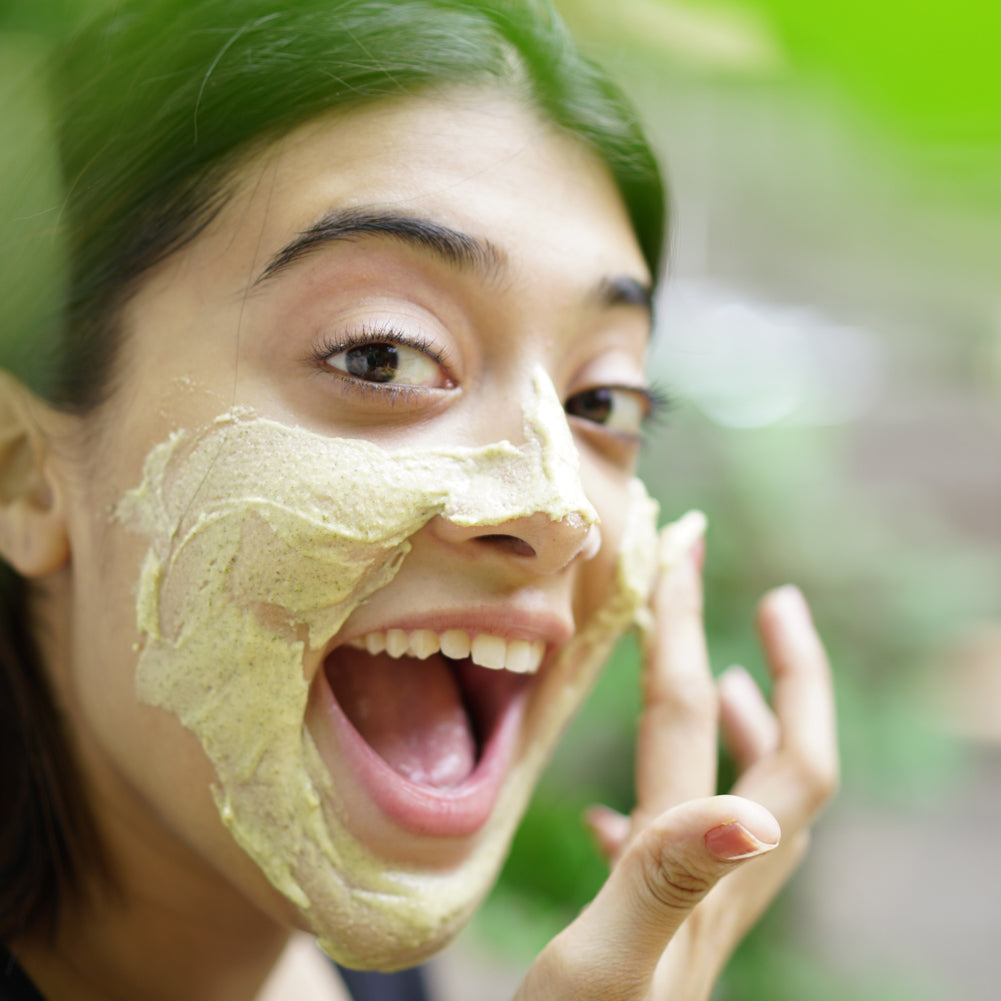 Now here is a lady who has donned many hats when it came to expressing herself. Working as an architect in her initial years, she started to love volunteering more than her actual job. That's when she quit architecture post working as a volunteer at an NGO called U&I. Then life was just a matter of consecutive happenings for her. A Masters in Special Education & Inclusion and thereafter acting, commercials, comedy sketches and the list goes on.
A bit more about her. Head over to her Instagram handle https://www.instagram.com/madhuri.official/
Meet Madhuri Braganza, our next inspirational woman of the 'Masked' series. Brave and outgoing, she is an amazingly helpful person. We met her when she supported one of our crowdfunding campaigns. A proposal e-mail to her explaining our concept for the month was just enough to receive a yes from her end. She was equally excited to be a part of this series as we were to have her.
So, on 27 April at 1 pm, we were all set to continue our shoot with our third woman hustler. The chosen product was Terracotta with the goodness of Multani Mitti. Did we mention that we didn't use even an inch of make-up for the shoots? The look and feel were completely kept natural from scratch. 
Terracotta Body Scrub with the goodness of Multani Mitti
Excerpts from the Q&A session and from the shoot. 
Q:  Tell us a little about what you do, and how you got started? 
 Ans: I am a special educator, music therapist and an actor. I got started when I was working as an architect and started loving my volunteering more than my work. I used to volunteer at a govt. home for mentally challenged boys every Sunday with an NGO called U&I and then because of how much I loved it, I gave architecture a backseat and did my masters in Special Education and Inclusion. Acting happened first with commercials, then comedy sketches and that eventually evolved into feature films. I love both fields and wouldn't want it any other way! :)
Q: "What is your self-care routine to restore balance, given your busy schedule? (It could be anything from yoga, to going for nice walks or treating yourself to some coffee, massage, occasional weekend facemasks, etc)"
Ans: "To unwind from my busy schedule I usually go for a full body deep tissue massage, sing a karaoke night or just have a long hot shower with some nice scrubs, bath salts or essential oils and make sure I sleep really well. I love working out too. It de-stresses me so much! :)"