What is our small social enterprise doing to achieve social justice?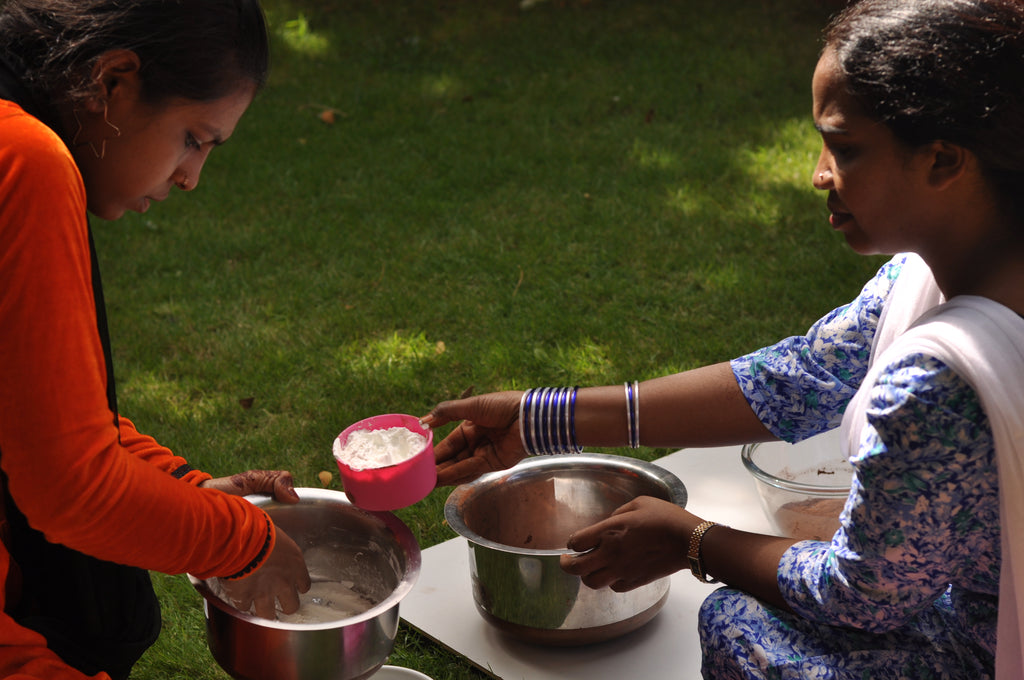 The General Assembly of the United Nations proclaimed 20th February as World Day of Social Justice and it was first observed in 2009. It's been 4 years since, and social justice, and achieving social justice for all, will always be aspirational and therefore, work in progress. 
Let's start with a little story, shall we? Get your compassionate and empathetic hats on :)
This is a story about Shabreen, who started off as a manufacturing assistant, and then rose to become head of the manufacturing team, got promoted to become assistant operations manager. Not only that, she took a computer course, learned to ride a bike, bought a bike and a house for her mum. All of this in the span of 4 years! 
Similar to Shabreen, we have many other talented women working in our manufacturing team at Bare Necessities! 
The Women Run Manufacturing Team at Bare Necessities
As a social enterprise, we are committed to creating stable, green jobs and have a 99% women run manufacturing team! Women from underserved communities handcraft our personal care  products. We not only focus on employment and upskilling, but also provide them with health insurance and have helped them and their children to open bank accounts! 
At Bare Necessities, we do our best to achieve social justice in the work that we do every day. Being overwhelmed at the sight of watching waste pickers or waste warriors, (as we like to call them), our Founder, Sahar Mansoor realised that waste was not only a health and environmental issue, but a social justice issue as well.  Several waste warriors across India sort through a variety of waste from needles to sanitary napkins to broken glass pieces and food waste, all with their bare hands.
Strides we have made 
We worked with Hasiru Dala, 
an organisation that works closely on empowering informal waste warriors or pickers, to include waste warriors in our team. We are extremely happy to announce that Bare Necessities has hired its first waste warrior team member! Say hello to Chitra, a waste warrior, who is now part of our manufacturing team working on packaging and bulk orders! We will share Chitra's story soon :) 
Way Forward 
The new way of leading sustainable businesses would also be to think about sustainable green jobs. A way of doing this would be to create dignified jobs through constant upskilling of local talent. Take the case of waste warriors as an example, by working to upskill them with manufacturing skills, in our case, we have been able to employ our first waste warrior. This model could perhaps be adapted at larger scales. 
This World Social Justice Day, could this serve as a model for future businesses to create green jobs, by hiring local talent? As a small business that constantly works to do better - economically, environmentally and socially, we only hope that this sets the precedent for bigger changes to come. 

By: 
Veena Suryanarayan