A week with Red Club x Cartier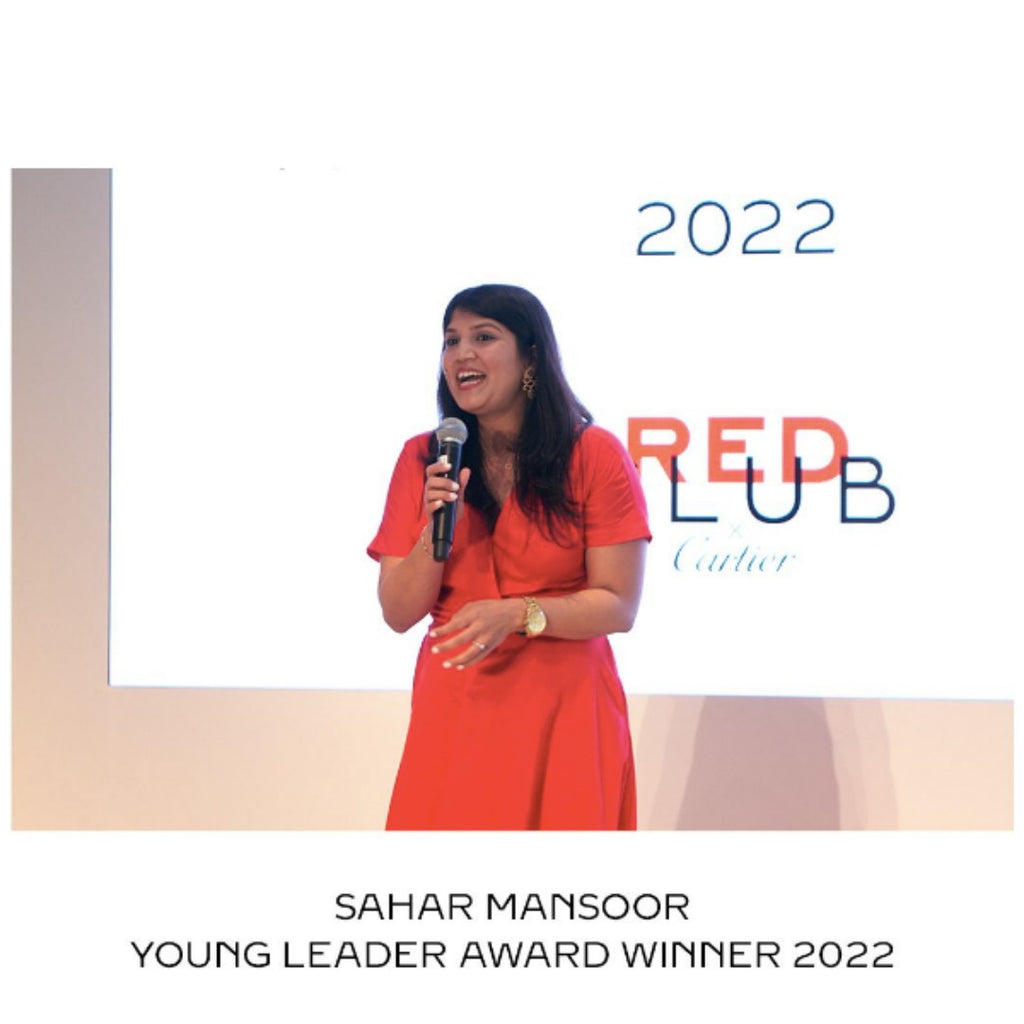 Still processing the amazing week that was with the Cartier, Cartier women's initiative and Red Club x Cartier community!
Feeling incredibly grateful for being selected as the inaugural recipient of the Young Leader Award by RED Club x Cartier.
This has been the most rigorous application and selection process I have ever been through. Intense written application that asked you why you are a bridge builder, what is your leadership style, the impact you seek to have in the world and more. Selected candidates then went through a due-diligence process where mentors, team mates, business partners and more were interviewed by a third party firm. Shortlisted 12 candidates then had an interview with Cartier employees and Red Club members (This interview was when I was in the thick of things with Omicron!)
The final 4 candidates then had a interview with CEO Cartier, COO Cartier, President of the Red Club, Dean ESCP Business School and Dean of Cheung Kong Graduate School of Business, Entrepreneurs, Investors and more!
So humbled, grateful and excited to be selected as the final four! My favourite part was honestly getting to know my fellow finalists and the amazing, meaningful businesses they are building - Maggie Chen (Girls in Charge), Paul Barakat (Augmental) and Weihua Wang (myBuddy)Also super grateful for the soul chats over late night Arabic platters at the eve of the award ceremony.
The week in Dubai was nothing short of inspiring, having the opportunity to attend the 15 years of impact anniversary celebration and the impact award ceremony at the Opera House. The concert was conducted by the very talented Simone Menezes. The theme of the musical night was 'beauty' - "not the fleeting kind of beauty that we think of nowadays, but the concept that ancient civilizations held of beauty that is good and true and of great value" in Simone's words.
The impact awards was hosted by the very energetic Tiffany Dufu, night was filled with inspiring impact stories of entrepreneurs improving lives, preserving the planet and creating opportunities all over the world!
All this topped with the keynote address by actor, producer, activist and change agent - Yara Shahidi from Emmy nominated and Golden Globe nominated black-ish fame!
Also fun fact Yara flew back soon after the ceremony to finish her college assignments; Yara is earning her BA at Harvard while also being a prominent activist and actor 🤯 
The next day was the much awaited young leader ceremony - Cyrille Vigneron addressed us with his crisp and thoughtful words. We watched videos that us the four finalist had recorded the previous day, I was inspired all over again by my fellow finalists.
Super grateful to share that Weihua and I won the Young Leader Award, a cash prize of 50,000 Euros and a bespoke mentorship program by the ESCP Business School and Cheung Kong Graduate School of Business.
I love the community of entrepreneurs RED Club and Cartier is building, I am excited to connect other entrepreneurs beyond their individual organizations, and mutually share their experience of starting, failing, rising back up again is something that needs community!
I love the intentional Space that RED club and Cartier has created in my life but also my headspace in thinking about my business and what I want to build.
Through this community of young leaders, I hope amplify impact.  I hope to build a expand our manufacturing, and by doing so, create more employment opportunities for local women; and ultimately create a domino effect in order to create a cleaner, greener, more just world.
Written by: Sahar Mansoor