Ace your Dry Waste this Plastic Free July!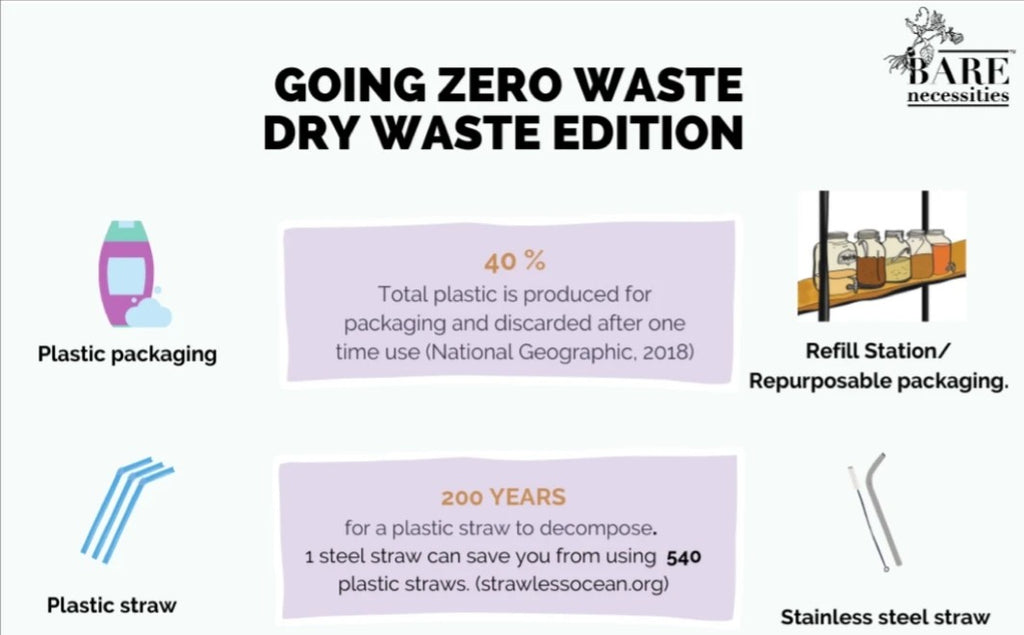 The country is facing a major waste management crisis with rapid urbanisation. Over 377 million urban people live in 7,935 towns and cities and generate 62 million tonnes of municipal solid waste per annum, according to eco publication, Down to Earth. Only 43 million tonnes (MT) of the waste is collected, 11.9 MT is treated and 31 MT is dumped in landfill sites. 
Let's not forget that this month is Plastic Free July, a global movement to include people to be part of the solution to plastic pollution. To take part in Plastic Free July, all you have to do is choose to refuse single-use plastics and opt for a sustainable alternative. In this blog, we will be sharing how and why one should make a switch in their choices and  go plastic free as well as zero waste for Dry Waste.
Dry Waste can be categorised into the following: 
Want to do your bit in making the environment a plastic free place to live in?
Here is a breakdown into how you can minimise the dry waste that you might be creating in your homes. 
In the wake of the pandemic, states like Delhi, Karnataka, Tamil Nadu and Kerala are relaxing their ban on single use plastic and plastic with fewer than 50 microns. Sales for disposable cutleries and packaged drinking water have increased. 
In Wuhan, China too, the daily plastic usage has increased to 240 tonnes as compared to 40 tonnes. Based on this, experts predict the US will generate an entire year's worth of plastic consumption in just two months
This #PlasticFreeJuly, we can take up the challenge to make sustainable switches and go zero waste to minimise the amount of dry waste we create.
Here is to Smart Choices!
May we make them and may they make us!