Our Time with The India Australia Business & Community Alliance Awards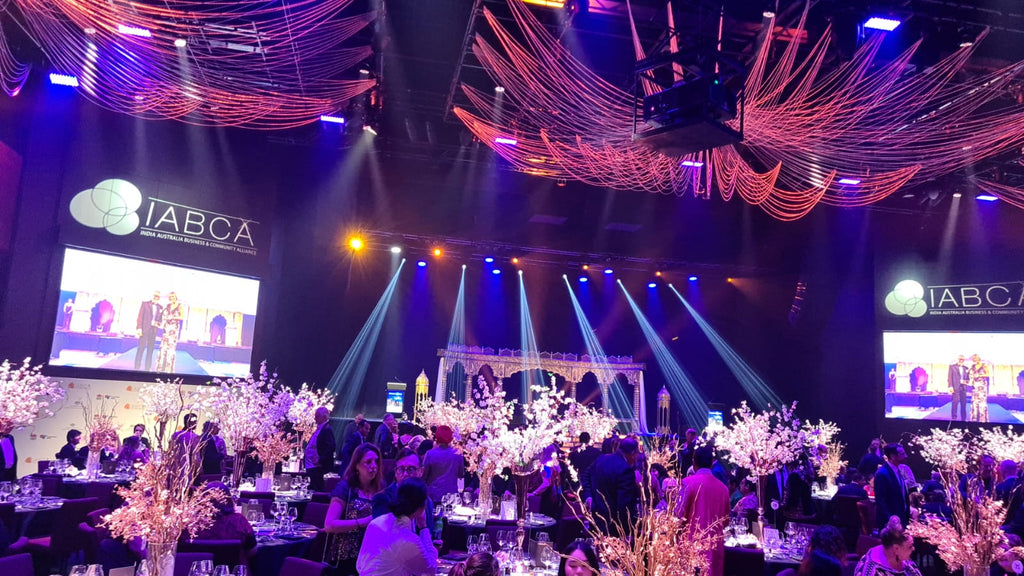 Our team at Bare Necessities have sought to create environmental and social impact for many years both in India and abroad. We were also fortunate to have the involvement of
Tim de Ridder,
an Australian Sustainability Advisor, who worked at our Bare offices from 2019 and also collaborated on Sahar's zero-waste guidebook,
Bare Necessities: How to Live a Zero Waste Life.
All of those factors presented a fantastic opportunity at the end of April for Tim to represent the team at the
India Australia Business and Community Alliance (IABCA) awards
based in Sydney, Australia. We were recognised as a finalist in the Excellence in Partnership category.
"I had the opportunity to work alongside founder Sahar Mansoor and her passionate team since April 2019. The first day I arrived saw me walk into a small, around 4 square metre, shed in Sahar's mum's backyard. This was the office where the manufacturing team made zero-waste products, it was the picture-perfect example of humble beginnings, and far more modest than I expected!
But that's often where the best stories begin. Together we grew the business and created a knowledge hub of information that focuses on zero-waste living, the circular economy and sustainability that is India specific. This process led to the creation of an online education program, Zero Waste in 30, and in collaboration with book publisher, Penguin Random House, the creation of India's first zero-waste book Bare Necessities: How to Live a Zero Waste Life. These resources are now available for children and adults across India. A truly remarkable outcome that provides opportunities for communities that did not previously have access to these resources. 
Tim, before the award ceremony
Knowledge sharing and collaboration are the two words I shared at the IABCA event, and with everyone I met in India. By working together, sharing stories, meeting new people and listening to others thoughts and ideas everyone has the opportunity to make a positive difference for the planet and in communities from India to Australia and to all other places our imagination, dreams and ambitions lead us."
Quite a remarkable reflection by Tim that really sums up the reasons why partnerships and collaboration at both local and global scale are pivotal to shifting the rhetoric from waste to values and resources. Thanks again to the team at IABCA for this international recognition and to everyone else involved - family, friends, colleagues and especially the people we share stories with at workshops, in rickshaws, and at chai stalls, in family homes and so many other examples too!