Steps Toward A Circular Economy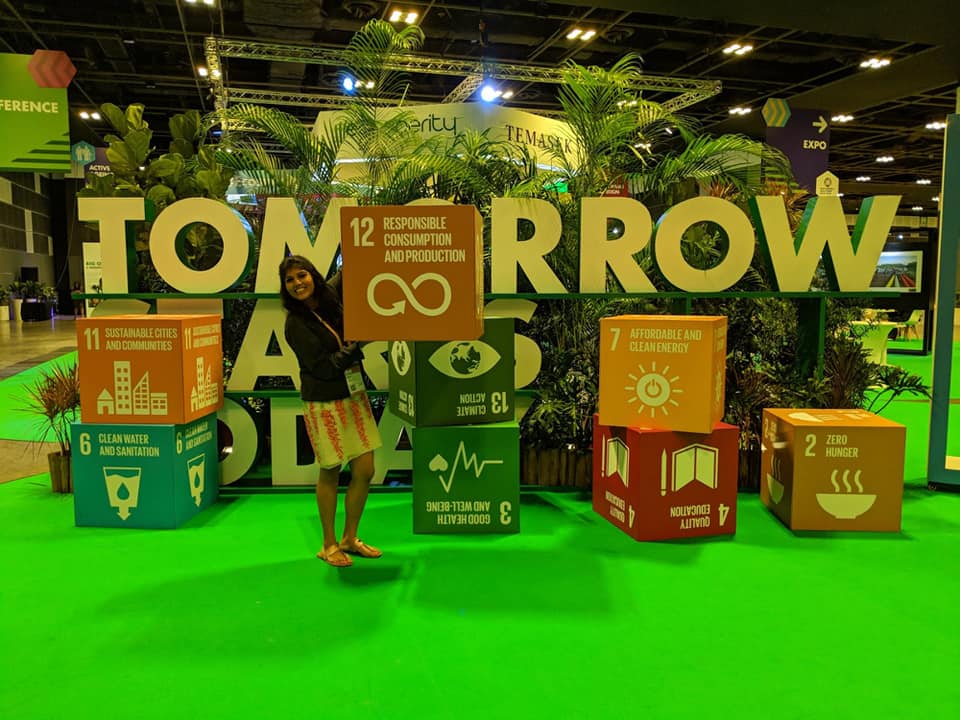 A key to staying optimistic about what can be done with our current waste crisis is to understand what can be achieved at the grassroots level. There are startups, businesses, NGOs and other organisations all across the globe attempting to rectify mistakes made in the past with diversified approaches based on the location they are working in and their target market.
Bare Necessities (https://barenecessities.in/), for instance, promotes adoption of zero waste practices, circular economy methodology and sustainability to consumers and clients (businesses, hotels, hospitals, schools etc.) throughout India and further abroad. The three year old startup is achieving their aims through designing zero waste products, educational workshops and in depth environmental consulting, including waste audits and sustainability planning among other areas. All of these processes are approached on a case by case basis- whether that is understanding the Bangalore/ Indian market for their products or individual clients for their consulting services. A key to achieving their goals is to know and understand the situation in order to find a solution.
In their initial research, they found that 'despite Indians traditionally being frugal (source)(the concept of Jugaad for example, "how to be resourceful with scarce resources" (source)) Indians are wasting more and more. Due to this upsurge in waste it was noted that it can visibly be seen that environmental damage is occurring at both ends of the system, "every ton of discarded products and materials typically generates about 71 tons of manufacturing, mining, oil and gas exploration, agricultural, coal combustion, and other discards." (source). Neither the extraction of raw materials or the current methods of disposal are sustainable long term. We need to act now to include everything in a circular economy- a cradle to cradle methodology, using only the bare essentials. The alternate option, with India's waste sector creating twice as much greenhouse gas than other Asian countries (source), is too catastrophic not to act.'
They created products that are specifically suited to a burgeoning Indian market. The value of Bare Necessities' products for customers is that they can access a range of lifestyle items that have not been available before. In turn, consumers have the opportunity to learn about zero waste living and how to live within a circular economy methodology- thus, becoming advocates and minimising the impact they are having on the environment.
A key for Bare Necessities is to raise awareness about these global issues at a local level in this up and coming- if not already here- market. This focus on increasing levels of education and information to their consumers is accomplished similarly for their consulting services, which include waste audits (specified to each client), workshops (designed for the individuals taking part) and talks (encompassing the areas of interest and needs of the listeners).
These small incremental steps has led Bare Necessities to, over the past 3 years of operation, selling products to over 10 000 consumers, such as bamboo toothbrushes, reusable bags and metal straws, diverting 2 lac tonne of plastic from oceans and landfill!
Notably, the workshops and talks, that have been conducted from inception- be that in person or online videos (link)- have led to a broad range of consumers knowing the brand. Bare Necessities is becoming the go to source for zero waste/ circular economy knowledge in India. Thus, the individual people that have learnt from Bare Necessities now have greater levels of education about how to manage waste in and around their homes.
Raising awareness and continuing to quantify the exact impact of plastic pollution reduction in the environment is one of Bare Necessities goals moving forward. The methods and aims are both scalable and sustainable due to the ways products are made and the methods of the services department to fashion the consultancies for each client from a solid foundation of comprehensive templates designed for the Indian market.
The foundation of the Bare Necessities team is built on both theoretical and practical knowledge, strong partnership networks and a desire to use all the resources available to the team i.e. from each employee's thoughts and ideas. They have built a team that has experience across cultures and working within varied socio-economic groups in India and further abroad, which allows for a unique perspective in addressing our environmental crisis. They believe collaboration with multiple stakeholders will provide steps toward a circular economy.
For them, as for all others- each startup, each business, each NGO and other organisations-, a key to success is how they help to leverage one another. Each business/ organisation is doing terrific work in helping to resolve the environmental crisis, yet, they shouldn't forget that they can learn a lot from others to improve their effectiveness in their market. I could have provided details for numerous others out there, not just Bare Necessities, but hopefully this one example, about one specific solution that fits its targeted consumers is all you should need to start to understand that all we need is a specific solution to each targeted group to find resolutions to this precarious situation.
Everyone needs to ensure that we are addressing individual situations because that's where the solutions need to be solved, whilst learning from success stories from others, instead of being swamped by an image of an insurmountable tidal wave of waste.