The most wonderful time for the planet | World Environment Day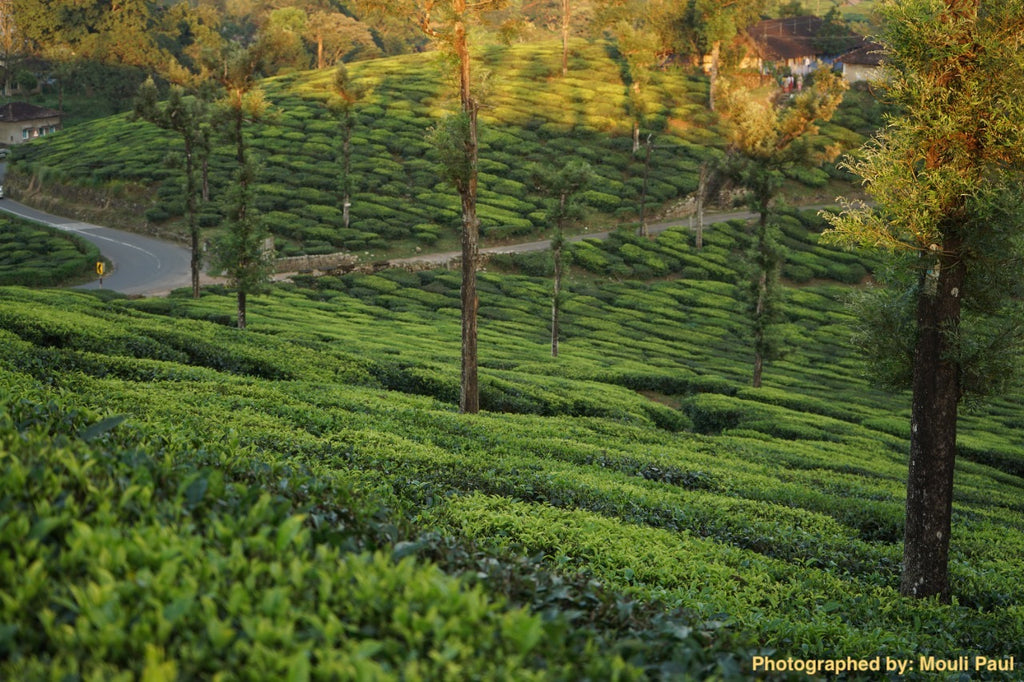 Deck the halls with boughs of holly (literally!) Fa la la la la, la la la la, for it's WORLD ENVIRONMENT DAY! With everything going on around us during this disastrous second wave, we believe that this World Environment Day truly is a time of restoration and hope! Hope for better days, where we can all come out of our homes and be able to spend quality time with loved ones. Days where we can have a thriving environment filled with lush trees, budding wildlife and clean air for all.
This 2021, World Environment Day is centered around restoring our ecosystems and being part of #GenerationRestoration! While we may not have the ability to go back in time and undo all the damage we've collectively done to our planet, we certainly have the ability to take control of our future. 
But have we really caused so much damage to the planet? Here are some grim facts
We don't mean to be party poopers with this fact, especially when this day is the most wonderful time of the year for the planet, but we also need to be aware of the damage we've caused and the urgency to take action right now. But how exactly do we go about restoring the ecosystem?
You're probably thinking, "I'm just 1 human. What difference does it make!". Well that's exactly what 8 billion people said about straws (It's just 1 straw!) We all know how that went right?
So here's what we can do to restore our ecosystem this World Environment Day!
Plant a tree (Duh!):

Sometimes the most obvious solutions lie right in front of us. Now that we're aware of the rate at which trees are being cut down in the name of 'development' it's only right that we do all we can to sow a few seeds into the ground. After all,

an average size tree produces enough oxygen in one year to keep a family of four breathing.
Make sustainable switches in your lifestyle:

Another really easy and beneficial way is by swapping out our plastic with reusable, compostable alternatives and follow practices that are less wasteful. A few places to begin are composting our food waste, switching to a

bamboo toothbrush

,

avoiding the use of plastic bags, containers and other single-use items, DIY'ing cleaners, gels etcetera to reduce our dependence on external sources. We can keep going on, but if you're interested in learning more you can always check out our education hub!
Adopt cleaner eating habits:

Overconsumption of meat and dairy products has had a rather destructive toll on our resources, our animals and the planet in itself.

The global food system is estimated to contribute around 30% of greenhouse gas emissions and more than half of those emissions can be attributed to livestock production

.

While it is definitely quite a challenge to completely change our diets, we can start with small steps - eating lesser proportions of some carbon-heavy foods on a regular basis. Over time, as we get accustomed we can think of taking bigger steps.

Educate and volunteer:

if you've made it this far, you've already had a good start on the basics of restoring our planet. Of course, we're all learning new things everyday, you can always educate someone around you on the basics of restoring our planet as well! If you were to talk about this to an average of 5 people and encourage them to continue the chain by educating another 5 people, you've done a great job! 1 person can do a lot after all! 
And finally, when it is safe for us all to head out again, we can organise and participate in local cleanups around our neighbourhoods. Not only will you be doing a great service to your community, but also get to meet a lot of like-minded people. Win-win!
Until then stay safe and have yourself a holly, jolly, mindful Environment Day! As the World Environment Day association says, Let's get active, not anxious. Let's be bold, not timid".