The SDGs and Me (And You)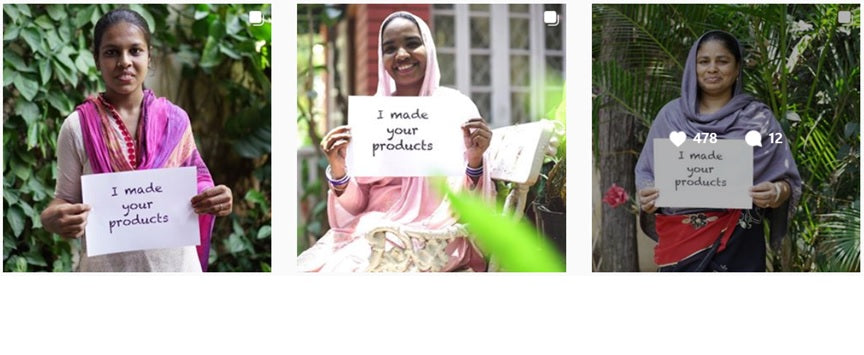 Bare Necessities as a Bangalore based start up has always strived to create zero waste products, grow the confidence and skill set of employees and raise awareness about circular economy methodology.
Since the establishment of the company a few years ago we have always seen that one of the main problems within Indian systems, and worldwide too, is that the products that we use on a daily basis are packaged in plastic and loaded with chemicals. It contributes to the largest global garbage crisis of our lifetime, which results in long term environmental damage.
Certainly, it can seem challenging to understand how we can address the array of issues associated with such a conclusion but not insurmountable! You see, the UN's Sustainable Development Goals (SDGs) help many startups in India understand that there is a global framework to help guide us in our ambitions.
Of the 17 goals, Bare Necessities works largely (but not exclusively) toward the achievement of 8:
Goal 5 (Gender Equality):

We train and upskill local women as part of our core team, with some never having had a permanent job before! In fact the entire manufacturing unit is run by women.

Goal 8 (Decent Work and Economic Growth):

We provide formalised employment and source all our resources to create our products within Karnataka. All of this while growing an independent local business.

Goal 11 (Sustainable Cities and Communities):

Through our consulting service (including waste audits, talks and workshops) we raise awareness throughout India about how resources can be managed. This in turn allows a sustainable environment to blossom because more and more people are taking part!

Goal 12 (Responsible Consumption and Production):

Through our zero waste products and educating a growing audience about zero waste living, circular economy methodology and the reasons behind the need to become more sustainable we are changing the rhetoric of waste in India.

Goal 13 (Climate Action):

Using both our product range and our consulting services we are minimising the amount of single use products that individuals use (or want to use because they have learnt about the negative effects of creating a single use plastic bag for example), thereby limiting adverse effects on the environment.

Goal 14 (Life Below Water):

The amount of plastic and other single use products that end up in our waterways (Google about some of the major rivers in India!) or in our oceans is dreadful. By changing the way things are manufactured, used and reused we are moving toward a new, circular system that won't allow inorganic items to end up in our valuable water.

Goal 15 (Life on Land):

Everyday walking down the streets of India (and across many other countries too) discarded products can be seen in many wasteful forms. By reducing the amount of single use products we are taking steps to limit the adverse effects on our natural environment.

Goal 17 (Partnerships for the Goals):

Our partnership base includes like minded individuals, i.e. independent enterprises, CSR representatives. Our aim is to grow our reach from solely organic growth to targeted approaches to help stakeholders in India adopt sustainable practices at an accelerated rate.
The SDGs are a great starting point for all of us. They're for both me and for you, for the people who come after us and all life on our planet. With each step, with each concerted effort that we are taking together, we can break the habit that we've found ourselves in.