Tis the season to go green!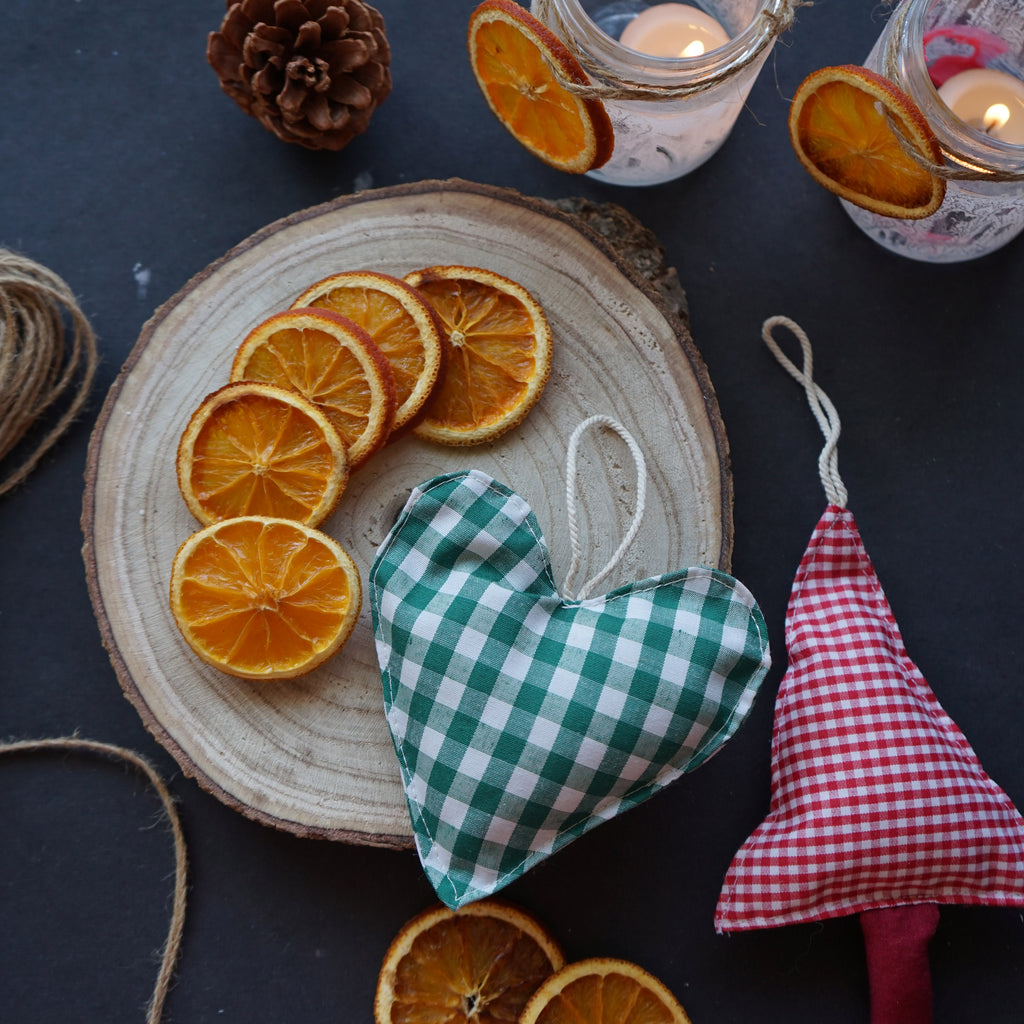 It's finally the most wonderful time of the year! Not only because it's Christmas but also because we're finally able to step out a bit (not without our masks and sanitisers of course!) and truly enjoy the joy of celebrating with our loved ones.
While we do so, let's not forget the valuable lessons this year taught us - mindfulness and empathy for one another and the planet. The numerous end of year sales and ongoing offers really make zero waste living a minefield during this period, explaining the increase in consumer behaviour as well.
But is it really possible to go zero waste during the Christmas and New Year period or are we just being dampening the holiday spirit with all this zero waste talk? Bare with us for a bit and you'll find out for yourself! 
Decorations:

Instead of going for store-bought decorations made of plastic, why not opt for handmade decorations? Citrus peels make for the perfect holiday decor; have them sun-dried and cut out into various shapes to hang on your tree or around your house. Feels like a lot of work? Got your back there!
Just go for our handmade Christmas decorations handsewn in patchwork fabrics by a local artisan Masood Bhai. Zero waste decorations that support local artists? Sign us up!
Food and drinks:

We often find ourselves in the middle of multiple get-togethers and family parties during this time whether we're celebrating or not. Accordingly, a lot of food and drinks are prepared to add to the festivity. But how often do we end up with clean plates and dishes once all the parties are over? Of course, us Indians will stuff ourselves with these leftovers for days on end, but quite often a lot of this ends up in the trash and consequently in landfills. 
Which is why it's crucial we plan our meals ahead and try to upcycle our leftovers.
At the end of the day, we need to ask ourselves, like the Grinch did, "Am I just eating because I'm bored?" After all, donating leftovers to an NGO can really help feed hungry stomachs some of that delicious chocolate cake you prepared.
Gifts:

We all want to find the perfect gift for our close ones, don't we? While doing so let's make sure it's also the perfect gift for the environment as well. Supporting local businesses isn't just to go sustainable, it also helps support local economies and offers a steady source of income for local communities, who unfortunately have been the most affected during this pandemic. We've made it easier for you to do the same donating a sweater to children at Tara Mobile Creches for all

purchases above 2000 INR/- 
Learn more on going zero waste with your gifting from our blog library (Not trying to be biassed, but we can guarantee you they're all fun reads!)
Gift wrapping

: Wrapping it up with one of the most sneaky generators of waste during the Holiday period - wrapping paper. These are often not recyclable as they are made of multiple layers of plastic (Kind of deceiving how we often refer to it as wrapping paper, don't you think?) and can even cause damage to internal organs if ingested by children!
Opt for reusable alternatives like reusing newspaper or following the Japanese technique of cloth wrapping to ensure your giftee doesn't have to deal with unwanted waste of any kind.

We hope all these tips and ideas help you sleigh the holiday get-togethers with friends and family. Of course, if you're planning on staying home and just relax, we stan! After all, there's no place like home in 2020, right?