What if the Bare Necessities would just cut it?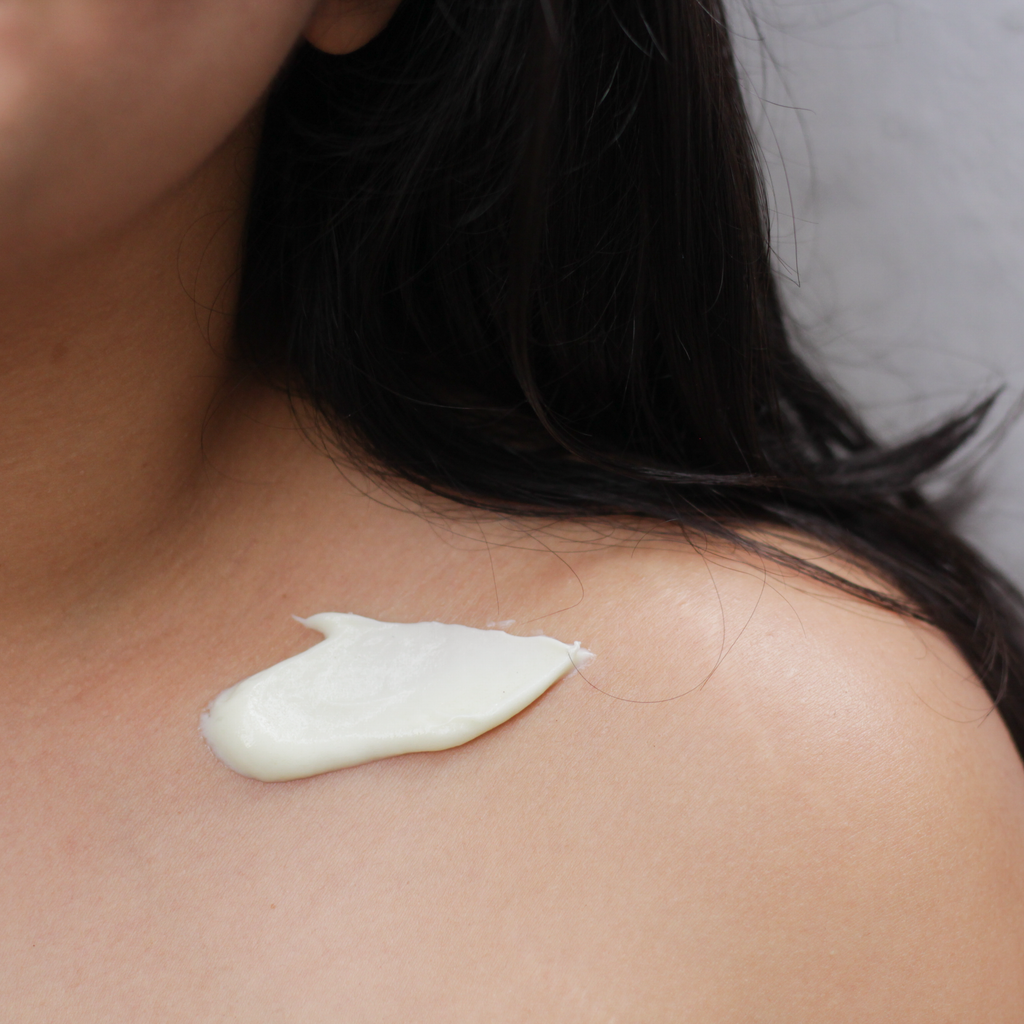 Clean Skin for a clean planet
Glass skin. Golden Hour tan. Korean skin. Glowing skin. The chances that you've come across these terms on the internet are quite high. The chances that you've given a shot at an elaborate skincare routine to achieve this standard of skin, are also quite high. In this elaborate ball game, the skincare industry has orchestrated with our appearance, have you ever stopped to think, "What if the Bare Necessities would just cut it?". Maybe there is a reason people often say there's beauty in simplicity! 
We wouldn't be our authentic selves if we spoke about skincare without the waste associated with it through the packaging, the ingredients used, the microplastics present and more! We're all aware that the plastic packaging most products come in is hard to recycle and oftentimes end up in landfills or oceans. If you'd like a statistic to go with it, Zero Waste Week found that the beauty industry had more than 120 billion units of packaging produced globally every year by the cosmetics industry. An estimated 90% of which is not recycled, contributing to the loss of over 18 million acres of forest annually. 18 million acres roughly amounts to the country of Panama. A forest the size of a whole country is being lost thanks to the human desire to achieve that glass skin. Doesn't seem so glassy now, does it?
While yes, individuals alone cannot change the narrative. Companies, especially, conglomerates, need to step up and take action to assess their practices and help make the switch easier for the masses. With that said, we can try and support the brands that are indeed making active efforts to help your skin glow without killing off the planet's glow. And to add to that, need we remind you, that the best way to take care of oneself is from within (cliche, but so important)
Ensuring that you get in your required dose of water daily with a few cups of warm water throughout the day. Keeping your diet as wholesome and nutritious as possible, with ingredients sourced locally helps your body adapt to the local weather conditions. And finally, shaking a leg to your favourite songs and getting in a couple of sweat sessions through the week will do wonders to your skin without sweating your pockets!
Following through with these steps consistently will certainly have you reaching out for fewer serums, peels, oils and more. But of course, we do need a few basic go to's to maintain the fruits of a mindful lifestyle and that's where we'd like to do a quick brand plugin (this is our blog after all) 
Our latest launch, Soak It Up, a natural, vegan, zero waste moisturiser is a mix of several plant-based essential oils like neroli, apricot, jojoba among others. Not that we're trying to overstep our claims, but what a healthy lifestyle does to your body is what these oils do to your skin - keeping it hydrated and supple without the unnecessary chemicals. Over the last year, we often heard back from a lot of you requesting a moisturiser that is simple yet effective. Basically Bare, haha. And that's what we went for. A mindfully formulated, no-fuss product that lasts you ages. 
Over the last couple of months, the team went through several variants with differences in smell, texture and a few other anomalies to zero in on a variant that was packed with ethically sourced ingredients that actually spoke to your skin while leaving you a blissful fragrance of sweet orange. Having a thick consistency, a little goes a long way with this, meaning it can also last you ages. Not that we're trying to boast, but there seems to be a whole lot of winning with this one. 
Of course, if you'd like to add to your routine, we've also got lip balms that keep your lips date ready, a coffee scrub made from recycled coffee grounds to gently exfoliate your body, a makeup remover that can also double up as a face wash after a long day, a haircare kit that can help you reach your hair goals the healthy way. 
As you follow through with these steps, you'll find yourself becoming a zero waster while thriving in your Bare skin, like a true climate-conscious queen.