Rethinking Corporate Gifting, the sustainable way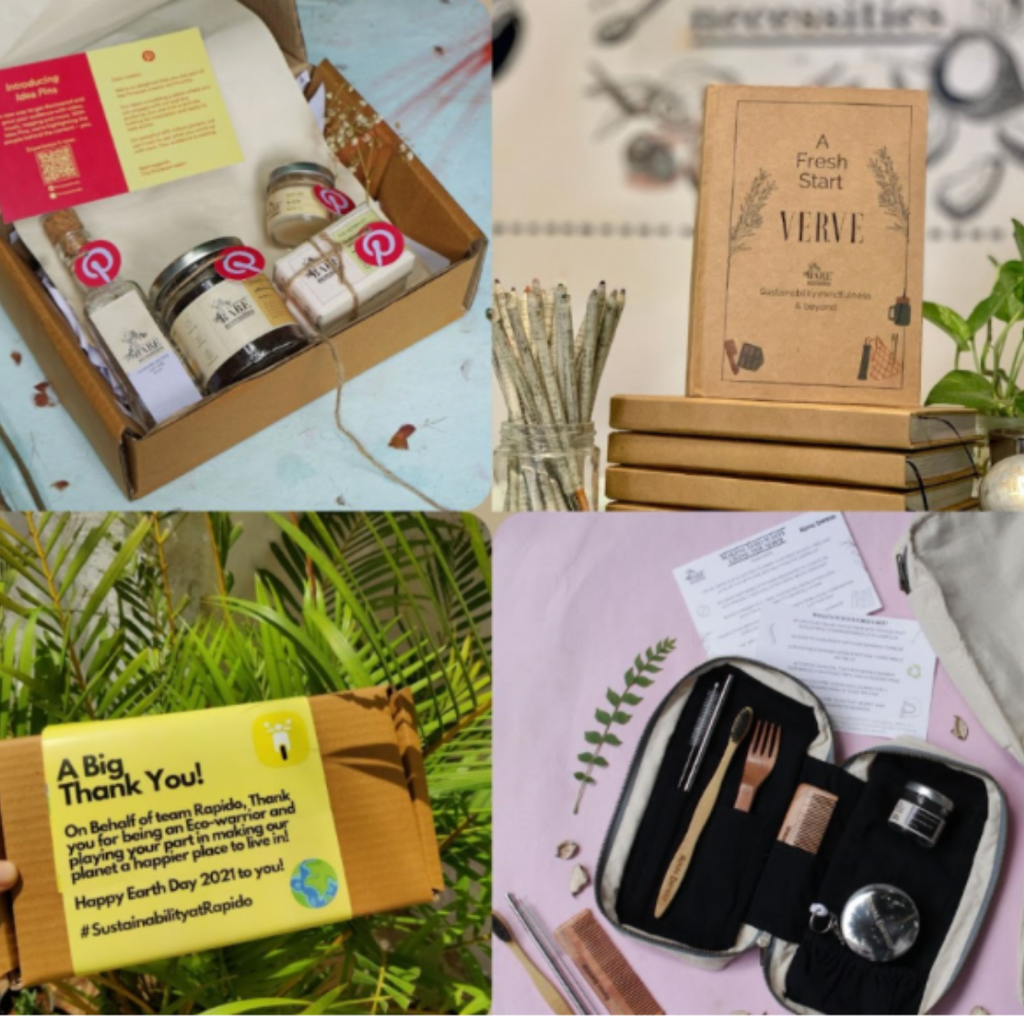 The festive season is fast approaching and it brings with it an opportunity to appreciate your employees' hard work, express gratitude to your clients and foster better business relationships. Now that the world is increasingly conscious of sustainability (looking at you Bare Fam :)), time has come to rethink the way we approach corporate gifting. 
Beyond yearly traditions, employee gifting is an opportune time to extend gratitude to employees. Corporate environments are often characterised by their high pressure and fiercely competitive nature. Gifting employees shows them that their efforts are recognised and rewarded. 
For employees, who visibly work so hard, it is only natural to gift them well thought out gifts as opposed to one-size-fits all options. In today's world, we are visibly seeing many individuals, communities and corporations consciously moving towards eco-conscious and earth friendly practices.
At the same time, modern corporations are placing sustainability as a key cornerstone. The environmental impact by virtue of mass produced, disposable gifts is a matter of deep concern. Sustainable gifts on the other hand, are handcrafted with high quality ingredients that can be used daily without it going to waste. Moreover, it is mindful of the packaging used, reducing waste, while encouraging recycling.  
Now that you are armed with all this information about mindful gifting, how do you incorporate sustainable gifting? And that's where we come in! 
Having offered our gifting services in the recent past for clients such as Royal Enfield, Netflix, Pinterest, Sony, Rapido, Verve Magazine, Royal Enfield and SBI Mutual Fund, we have got you covered! 
So how do you order with us? 
For starters, here is our gifting catalogue 
Choose from our pre-curated gift bundles, which are great options for gifting. We have a huge variety of options to choose from starting from our

Gratitude Gift Bundle

to

Festive Gift Bundle

(which is perfect for Diwali) to

Happiness Gift Bundle

and

Glow Naturally Festive Gift Bundle

 Pick an Add-ons to make it more customised: A custom postcard or sleeve with your logo & message for your stakeholders

.

Do check out the gift bundles we have done in the past for

CRED

,

Juspay

and

CEEW

! 

Share your shipping address and let us take care of the rest for you! 
At Bare Necessities, we have been advocating sustainable gifting as the perfect token of appreciation for your employees. Reach out to us on info@barenecessities.in for all your gifting/bulk order requirements :)