Sustainable Gifting Matters. Here's Why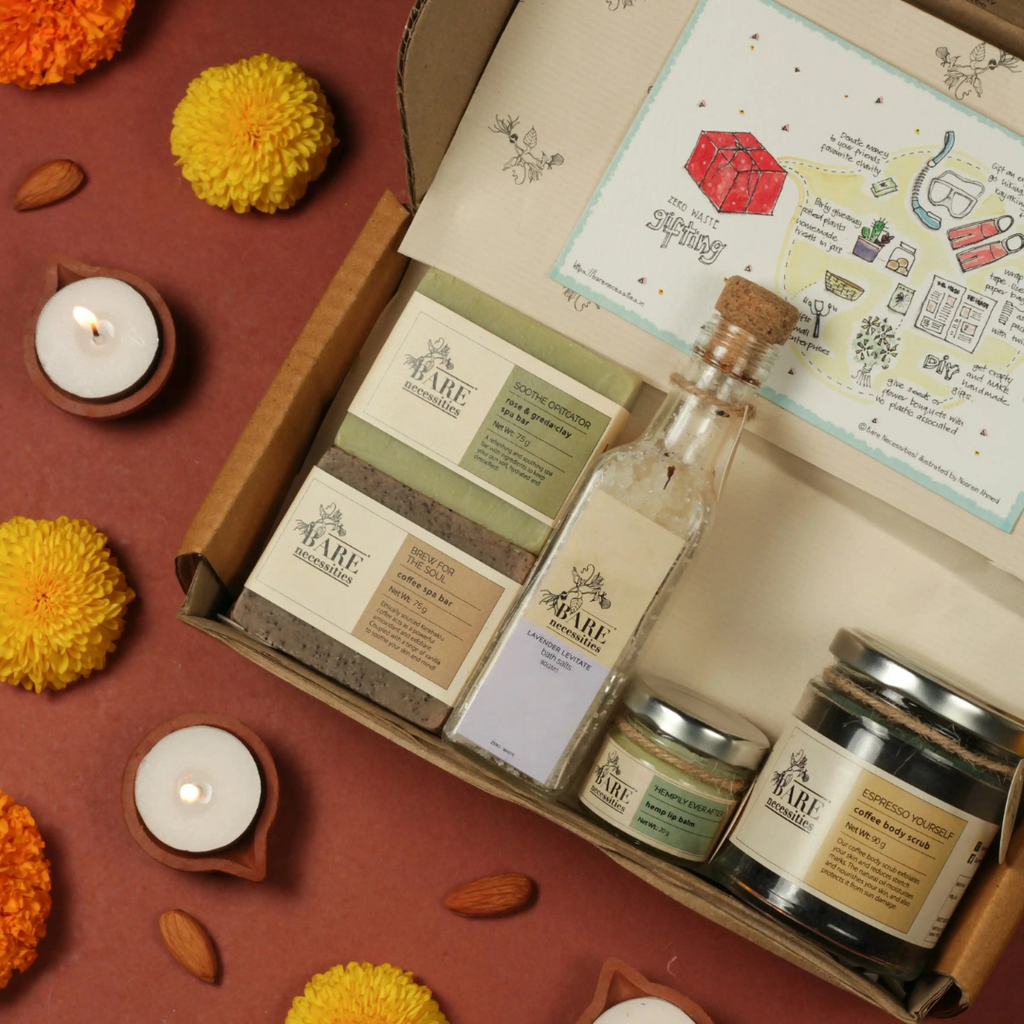 The onset of October marks the arrival of the festive season, which are often synonymous with purchasing new clothes, gifting loved ones and bursting crackers. Owing to the largest global garbage crisis we are in, we need to rethink our celebrations. Did you know, some of the largest waste generated in our country is actually during festive time? Single use plastic wrapped gifts and unsustainable decorations contribute significantly to the waste generated during this time. Every year, millions of tons of gift wrapping paper and ribbon end up in landfills - enough to wrap around the Earth 24 times! 
Another critical factor that we need to take into consideration is the purpose behind why we are gifting what we are. Are we gifting because it is a formality that we need to check off our task lists? A formality that often comes under the guise of, "I cannot go empty-handed, so let's get something" ritual. With this mindset, we would all inevitably giving gifts not because we genuinely want to but because we feel the need to. 
Against this backdrop, we ought to challenge the traditional notion and encourage a shift in mindset towards conscious consumption and head towards zero waste gifting practices. 
Our approach at Bare Necessities is simple: start gifting your loved ones items that they can actually put to use. Afterall, who doesn't use soaps, shampoo bars, and innovative powder-to-liquid home care formats? Concerned that every day necessities might be a tad bit boring for gifting? Worry not! 
Our gift bundles make gifting more meaningful - a pleasant sensory experience that can be felt, smelt, touched and tried. The experience doesn't end there. Our packaging is not only earth friendly, but can be repurposed into a phone stand or a photo frame!
Get in touch with us on info@barenecessities.in and we will help you personalise, customise and zero waste-imise your gifts. Show your loved ones you truly care by choosing products that are earth friendly.