3R'S: REUSE, REPLENISH AND REFILLABLE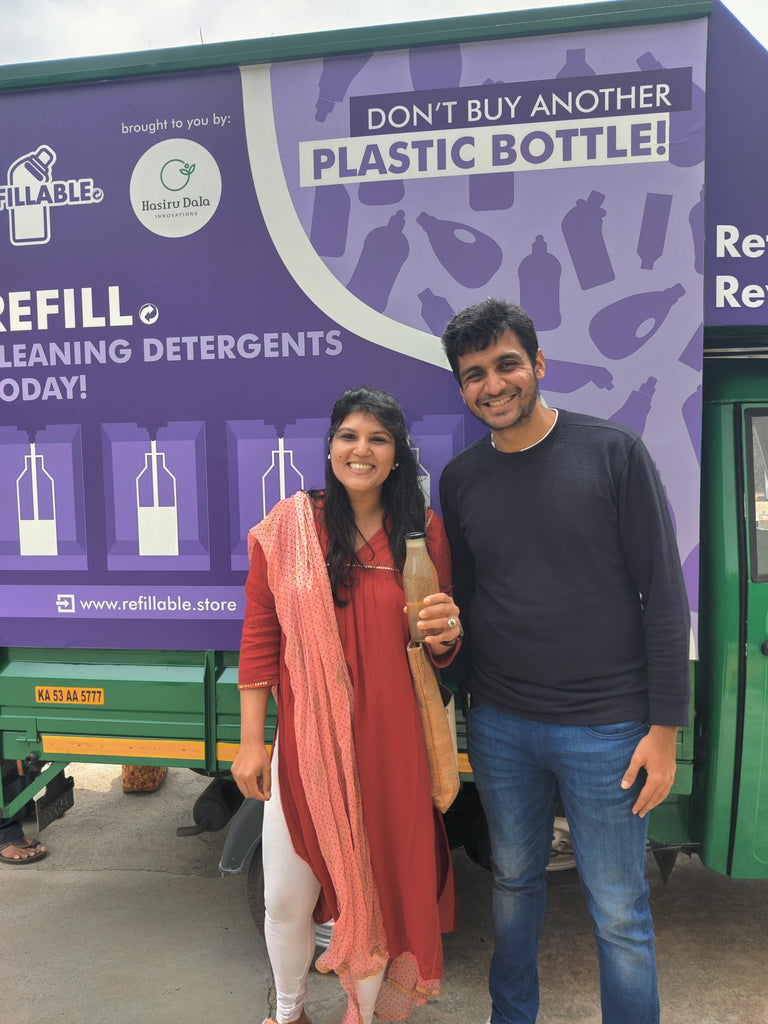 Hoot Hoot! Here comes the truck! And not just any truck, but the Refillable truck! 
The Refillable Truck made a grand entrance on the 3rd of July, at Bare Necessities HQ in Bangalore. This event is conducted in partnership with Refillable, Hasiru Dala and Ensyede. We love collaborating with like-minded organisations committed to solving the garbage crisis!
Left to right: Vani Murthy, Shekar Prabhakar, Sahar Mansoor, Nalini Shekar,  Marwan Abubaker
Refillable, through its Refillable Trucks brings us a step closer to our zero waste journeys. Furnished with funnels and taps that store personal and home care products, refilling trucks enable users to reuse existing jars. Existing shampoo, conditioner, soaps, dishwashing liquid bottles can be replenished with new stock in the truck. Old shampoo bottles, wine bottles, milk and smoothie bottles make for great additions too!
'Zero waste' has a reputation for being expensive, which isn't necessarily true. Refilling can significantly reduce packaging, advertising, and marketing costs while also protecting the environment from its number one enemy - single-use plastic. The refill trucks are well-suited for this job, as they reduce retail space, packaging costs, and transportation efforts, in addition to helping reach a variety of neighborhoods.
While the concept of zero waste can seem overwhelming, it is possible to incorporate small yet significant changes, which can nudge you to make mindful choices. Hop on to the refill bandwagon today!