For the #oneearth we have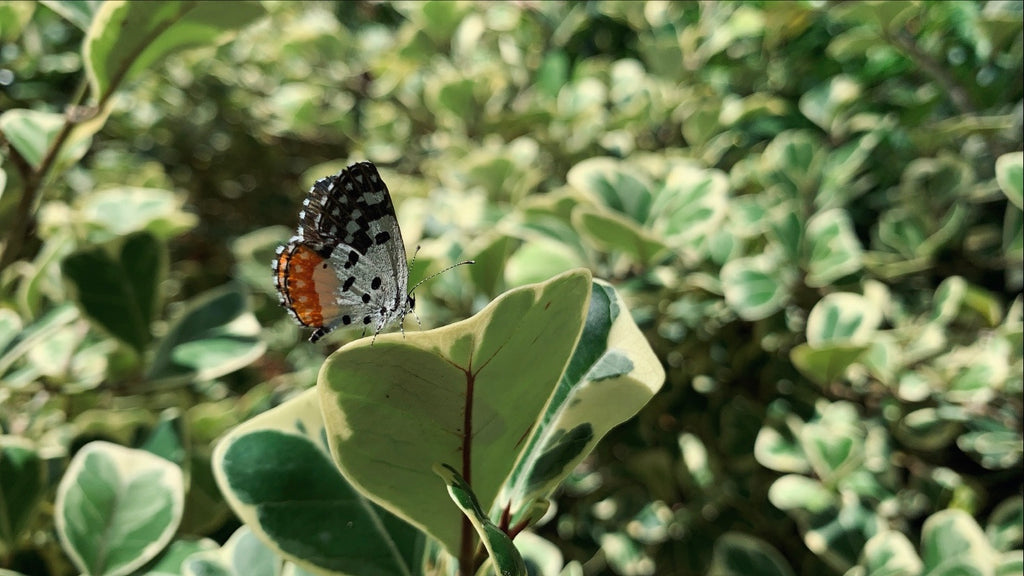 We all love making a big deal about nature, climate change and all things environment come June 5th. And that's great! The planet deserves some if not all of our attention towards its restoration and conservation. And whatever little we can do, we must. 
In case you're wondering what the noise on environment day is all about, here's a little poem we concocted to talk about the same:
There's only one earth, no planet B
Climate change is not a hyperbole.
Melting glaciers and rising seas
Hotter summers and dwindling bees
To foresee and agree
one doesn't need a degree.
But what can we do?
Take action! Where it's due.
Sustainable living is the only way ahead
Support zero waste brands & help them spread.
We despise guilt trips of any sort, and it is certainly not our intention when we're trying to stress the importance of climate action. With that said, it is important to shed light on the dire state of the planet today and the danger it faces.
As stated by the UN,

We are using the equivalent of 1.6 Earths to maintain our current way of life, and ecosystems cannot keep up with our demands

.
Additionally, as the Emissions Gap Report states, ​​There is a 50 per cent chance that global warming will exceed 1.5°C in the next two decades.
And finally, an estimated 7 billion tons of plastic produced between 1950 to 2017 has become waste.
These are alarming facts, yes and certainly need to be taken seriously. But let's not lose hope at any point. This blog post would be redundant then, we're afraid. 
But how does one not lose hope when doomsday seems inevitable at the rate at which we're going?
Let's start with the easiest solution - taking action!
Lead a mindful lifestyle -

This is a no-brainer since we quite literally waste no opportunity to talk about this. But honestly, that's how important it is! And how impactful it can be too! Think about it - you wake up and start your day with some alone time in nature, after having finished a zero-waste dental routine. Your journal a bit, or even burn some calories and get started with your day. Your meals are prepared with homegrown/locally sourced produce and the food waste, if any, is composted. You take time to be present in each moment and appreciate what's around you. You try to walk or take public transportation for your commutes when possible, while you catch up on all that's changing across the world - both good and bad.
Weekends are for some quality time at your local markets, handpicking your favourite fruits and vegetables. Your get-togethers work as a great time to get your loved ones intrigued into your happy and sustainable home, which in turn has positively impacted your mental health too. Sounds amazing, doesn't it? Well, a sustainable lifestyle is amazing! If you aren't sure where to start, you can always give the book, 'Bare Necessities: How to live a zero waste life' by Sahar Mansoor and Tim de Ridder a read and you should be sorted!
Demand action:

While individual actions are great for us, our mental health and the planet, it is no secret that

100 companies are responsible for 71% of the global emissions

. It is quite unfortunate that a lot of industries and companies waste no time in preaching the importance of individualistic actions to divert attention from their mistakes. Where does that leave us? 

To begin with, a lot of us may actually be working in some of these companies, which means we have the power as employees to question our management and learn about what is being done to ensure climate action is being taken from within - the supply chain, the operations and logistics, the kind of raw materials used in product development, and more. Several large MNCs have begun the climate action process thanks to their employees speaking up and demanding accountability.
Join a climate group to take action in your local community:

It's always a good idea to find people with the same vision and passion for the environment as you. As you get involved in local activities like clean ups, you will gain a firsthand understanding of the garbage problem too!
More than anything, try to recognise that this a journey and it will take time. Eco anxiety is a real issue, and if you're ever feeling overwhelmed about what's happening around you, speak to someone or get help. Its the greatest gift you can give your anxiety. Like Vincent Van Gogh said, "Great things are done by a series of small things brought together."
You've got this. We have #onlyoneearth. Let's make it count!