Conservation Conversation - World Environment Day 2020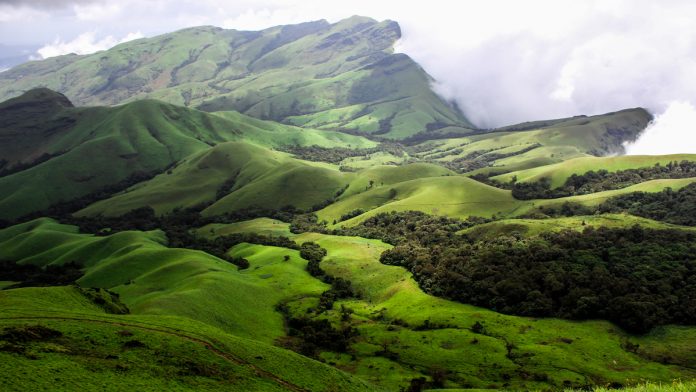 Let's Celebrate Biodiversity
"Only 36 Biodiversity hotspots worldwide, representing a small 2.4% of Earth's land surface , but support more than half of the world's plant species"
Before we become part of the solution, we need to know what we're solving! What is the problem?
Land use change

Demand for food and resource = increased deforestation
Changing patterns of land-use
Destroying natural habitats for development

Overexploitation of plants and animals

Fishing, logging and wildlife poaching among many poses a major threat to great unique creature, large or small

Climate change

Extreme weather leads to habitat loss and degradation. Sea ice melting or ocean acidification and its impact on coral reefs is a perfect example

Pollution

Devastating effects on not only our health, but marine and freshwater habitats
Plastics and micro-plastics floating poses great danger to ecosystems ands species
Landfills, pesticides, and fertilizers affect natural pollinators who play a vital role in our natural ecosystem

Invasive species

Species that threaten local biodiversity by posing as parasites or competitors, changing habitat dynamics and creating crossbreeding. With globalization, this has increased even more, and guess what, this can lead to diseases, potentially similar to the one we are seeing today (COVID-19)
Why is conserving biodiversity important?
These are just some of the many many reasons that highlight the reasons behind why we must conserve our biodiversity
What current events are threatening Biodiversity? (These are just 3 of the many!)
1. On March 12th, the Ministry of Environment, Forest and Climate Change (MoEF&CC) released this notification to replace the Environmental Impact Assessment (EIA) notification of 2006. If approved, it will ease the process of obtaining environmental clearances for businesses—public consultation will no longer be mandatory for several projects, including modernisation of irrigation projects and widening of national highways. Importantly, the issue also legitimises some actions that are currently categorised as violations, such as starting construction without a valid clearance. Additionally, it reduces the frequency of compliance reports required from project owners from once every six months to once every year.
2. On April 2nd, the Standing Committee of the NBWL, cleared projects in 11 states through a virtual meeting. These include the Nagpur-Mumbai superhighway for which more than 32,000 trees will be cleared, a highway construction in Goa which passes through the Mollem Wildlife Sanctuary, coal mining in parts of the Dehing Patkai Elephant Reserve in Assam, and a railway bridge in Madhya Pradesh and Telangana which goes through the Kawal tiger corridor. According to an expert who was privy to the process, "In a virtual conference, it's difficult to scrutinise maps that show the location of the proposed projects. There was also no occasion to ask questions of officials for clarifications."
3. Proposed Etalin Hydro Electric Project in Arunachal Pradesh will require the felling of at least 2,70,000 trees in Arunachal Pradesh's Dibang Valley, and will result in large-scale decimation of the valley, which is globally recognised for its rich and unique biodiversity. It will also put more than 400 plants and 500 mammalian species at risk.
Something to take note of!
Scientists opposing the project have noted the absence of a cumulative ecological impact assessment of the project, and have said that the resulting biodiversity loss could lead to further rise in zoonotic diseases such as COVID-19. (WHO) 
"Be the change you wish to be in the world" - Mahatma Gandhi 
LEARN. SHARE. ACT
Write to your elected representative, suggestions or objections to the draft can be communicated to the ministry via email on eia2020-moefcc@gov.in or via post to the address mentioned here. 
Start a campaign on change.org, Jhatkaa.org
Follow (just to name a few!)
-------
Interesting reads: 
https://www.sanctuarynaturefoundation.org/article/conservation-scientists-oppose-etalin-hydro-electric-project
https://pulitzercenter.org/reporting/building-through-forests-story-road-widening-project-western-ghats
https://www.tribuneindia.com/news/comment/how-to-strike-ecology-economy-balance-84957
https://p.widencdn.net/e2n0wj/WED_SimpleToolkit