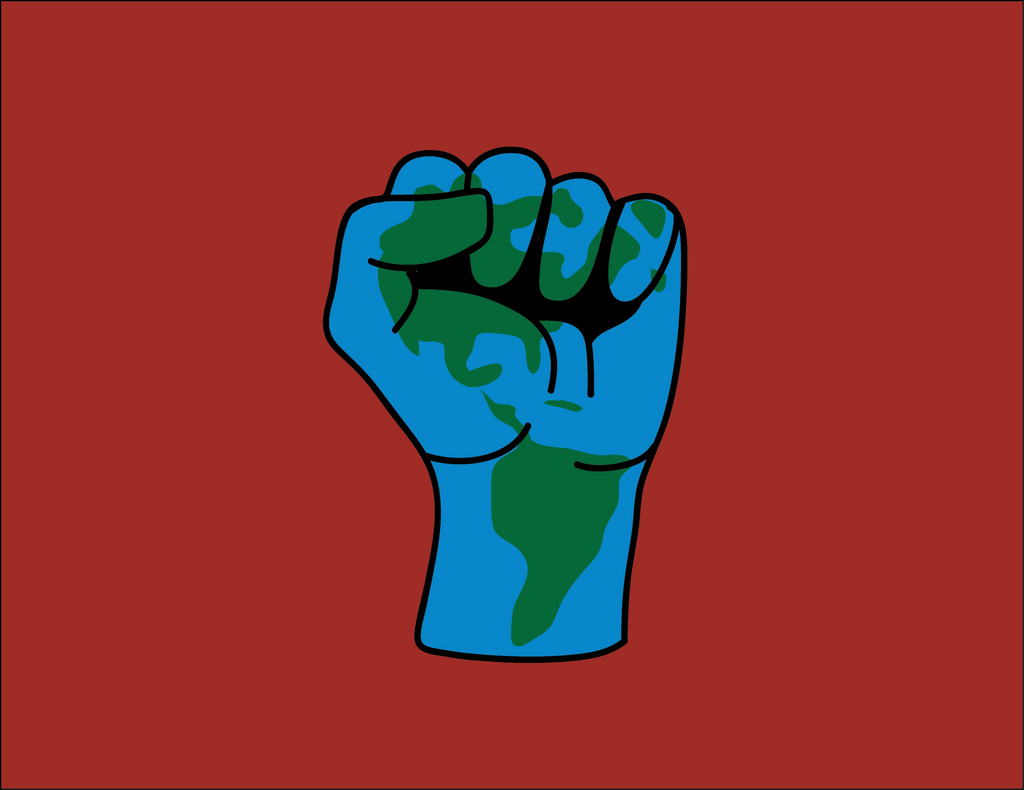 We all heard of it; in news channels, social media, newspapers and even daily conversations with family and friends. The needlessly brutal death of George Floyd, the African American, by a white police officer on the 25th of May, 2020. What followed was the resurrection of the Black Lives Matter movement, a global revolution against racism and political conversations on the same. A by-product of this phenomenal uprising was an increase in the awareness of racism and its far-reaching branches; one being environmental racism. 
Some of the most widely-known disasters that have taken place across the years in the country have been linked to environmental racism as well.
The Bhopal gas tragedy, which is often referred to as the worst industrial disaster of all time, largely hit areas that were (and continue to be) the slums immediately adjacent to the plant.
The Vizag Gas Leak case in Andhra Pradesh is another example. Residents of five surrounding villages were the most affected by the leak.
Environmental racism is a form of systemic racism in environmental decisions and policy-making for the enforcement of environmental rules and laws. 
It can take several forms ranging from workplaces with hazardous health regulations to industrial plants being located dangerously close to low-income communities and the practice of "exporting" toxic waste from the global North to the global South.
For example, anywhere between 50-80% of the world's e-waste is exported to India and other Asian countries. Plastic waste experiences a similar predicament as well; In 2019, it was found that more than 25 countries illegally dumped 1,21,000 metric tonnes of plastic waste in India.
The North East, which is a melting pot of cultures, wildlife and various arts, has sadly faced instances of environmental racism time and again over the years over several environmental policies. The tribal groups in the Northeast have always strived to live in harmony with nature but are often the most affected. It has become so bad that the extent that today tribal groups comprise 40-50% of the displaced population in India, although their share in the total population is only 8%.
Most recently, The National Board of Wildlife (NBWL) approved the clearance of 98.59 hectares of land that is a part of the Dehing Patkai Wildlife Reserve, often known as the "Amazon of the East", for coal mining to Coal India Limited. Despite widespread protests, the Government didn't pay heed to the same. 
In addition, the Etalin Hydropower Dam Project that has been proposed in Arunachal Pradesh, if executed, would submerge over 300,000 trees in the Dibang Valley, which is a global mega-biodiversity hotspot, and the home to the indigenous 'Idu Mishmi' community. Little to no regard has been given to the facts that the livelihoods of this community can be taken away with the project along with restricting their access to natural resources.
And finally, the widely disowned Environmental Impact Assessment (EIA) Notification 2020 which helps ease regulations for the clearance of several categories of projects to bypass the EIA process, thereby adversely affecting indigenous communities and financial weaker communities. 
The primary reason for such projects getting cleared without any hurdle is the lack of representation of tribal and indigenous communities in environmental policy - and decision-making. 
And to make matters worse, environmental racism and climate change coincide with one another! With the climate changing progressively over the past several decades, this overlap had only worsened with time. Not only are low-income communities the most affected by policies and regulations in terms of livelihoods and resource loss, but also affected by industries that discharge their effluents near their residents.
Byproducts of climate change like frequent floods and landslides destroy homes of communities located in low-lying areas. And quite often, these communities aren't even responsible for these events - it's the industries and managements.
While it's important for governments, corporations and other stakeholders to actively take steps to fight environmental racism, there are some steps we can take as individuals to do the same:
Voice your support for fair distribution of resources for lower income communities in your 

neighbourhood

Demand accountability from people in power through online petitions and rallies 

Vote! Every vote matters in helping the right parties and individuals come to power.

Build your knowledge on these issues through verified articles, news outlets, videos and books too.

Talk about these matters with your families and friends in daily conversations and on digital platforms to help increase awareness and foster meaningful conversations on the same.
It's important to ensure while we're striving to move towards a circular economy, we must be inclusive of all communities and backgrounds and rally for big corporations to do the same.   
Development cannot come at the expense of communities and livelihoods. Because an economy is truly circular when it envelopes all components of the ecosystem we live in.
Written by: Reshma Bhat