#Masked - A SERIES OF INTERVIEWS WITH INSPIRATIONAL WOMEN. In the spotlight - NIRUPA RAO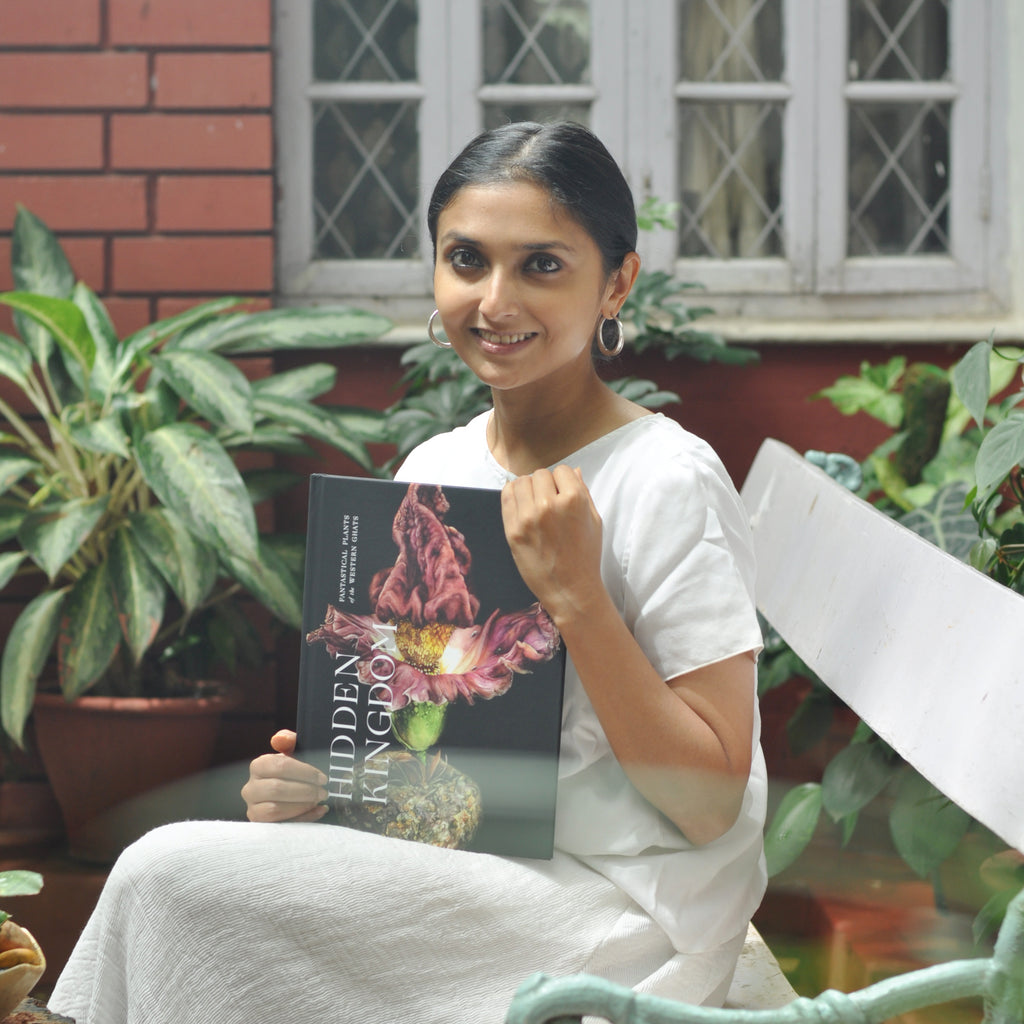 Women who have taken the road less travelled when it came to their careers have always been an inspiration for us. Since the month of July, we had started with the #Masked series which is basically an interview series by having conversations with women who have inspired us through their career choices. We also do a small yet fun photoshoot to go along with the words. It's indeed a rewarding and enriching experience to know such souls, their work process and what motivates them to keep on going and churning out such stellar content every day.

For the month of November, we got to take a peek into our favourite person's work process. Let's not keep you wondering. Did you see the beautiful illustration in our Bare logo? Well, it's Nirupa Rao, a botanical illustrator by profession. Just knowing her is not really enough. Her work speaks volumes about her as a person. Beautiful, detailed and you need to see her illustrations to understand the amount of work she puts in each one of them. And, yes, she is the person behind our Bare logo as well.

You should also see her new creation 'Hidden Kingdom' - book on the fantastical plants of the Western Ghats—with hand-drawn illustrations set to rhyme.
                                         Nirupa Rao, Botanical Illustrator
                     In frame: Nirupa with Bare Multani Mitti Face Mask

Nirupa agreed to spend a few precious hours with us and we couldn't be more excited. Wearing a beautiful, flowy white dress she walked in our Bare office on a bright and sunny Wednesday morning. The date to be precise? 23 Oct 2019.
As always, our setup was humble and amid a lot of greens, retakes, coconut water and chat we did our shoot with Nirupa. Awkward and conscious, we did trouble her a lot to become comfortable. The chosen product was Multani Mitti Face Mask and our favourite Bamboo Straw.
       A peek into her Instagram feed: https://www.instagram.com/niruparao/

Here are a few excerpts from the shoot and the Q&A session over mail. We had just put forward two questions which she happily agreed to answer.

1) Tell us about yourself, what got you started as an illustrator?
I'm a botanical illustrator from Bangalore, India. I've always loved drawing, as every one of us did when we were kids, but I guess I just never stopped! I've been seriously illustrating only for the past 4 years.

2) What inspires you every day to churn up such beautiful illustrations? Your meditation and work process?
The intricate architecture of plants—the various shapes and their arrangement in relation to each other—fascinates me endlessly. I like to begin my day with some early morning exercise with friends or at the park, followed by a hot shower and a massive breakfast. My work process consists of field visits and sketches in the jungle, followed by painting in my studio at home!

3) Tell us about your new book.
My new book, Hidden Kingdom, is a collection of botanical illustrations featuring fascinating plants native to the Western Ghats—from carnivores to parasites to flowers that smell like rotting flesh. You'll encounter familiar species (like pepper) as well as the more obscure (like the colourless ghost orchid), all certain to make you see the natural world with new eyes. The book is made for everyone—a family heirloom for the young and old alike—with ecological insights and crafty wordplay set to rhyme. It is supported by National Geographic.

4) Given your busy schedule, what is your self-care routine to restore balance?
Organic coconut oil on my face and joints, every morning and right before bed. Plus a face mask every week!