The Great Indian Pollution Season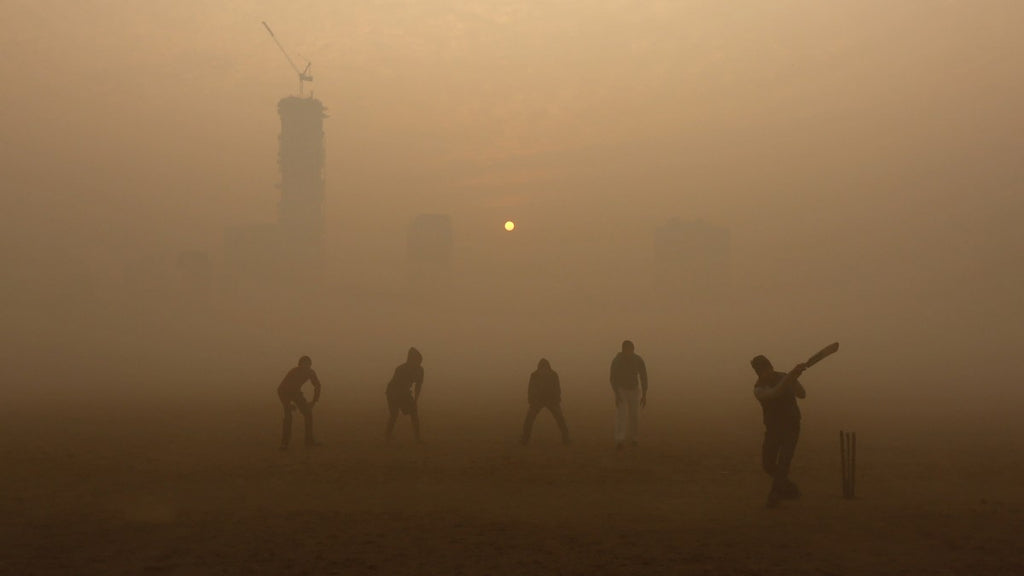 Come winter, the streets become foggy, gusts of wind blow through doors and windows while the sun struggles to peek through the clouds that flood the skyline. A tropical country like India is fortunate to experience several extremes of weather conditions across different seasons, including the winters. With that said the one thing the entire country has witnessed is the rise in the AQI (Air Quality Index) levels across several metropolitan areas. 
While we did witness clear skies and truly fresh air during the lockdown period, it wasn't permanent and pollution levels have been steadily rising over the past few months. 
Air pollution contributes to the premature death of more than 2 million people a year, even more than the Coronavirus!
Speaking of the pandemic, did you know that air pollution contributes to the premature death of more than 2 million people a year, even more than the Coronavirus (which has had 1-5 lakh deaths due to COVID so far)?! This is a major cause for concern in a country like India, with worsening air quality levels.  
This real-time map by AQI India depicts the rather ghastly state of the country at the moment. Indians, have in fact become so accustomed to living in conditions that are risky to their health. In fact, long-term exposure to air pollution has contributed to over 1.67 million deaths in 2019 from stroke, heart attack, diabetes, lung cancer, chronic lung diseases and neonatal diseases in India in 2019, according to the State of Global Air 2020 by the U.S.-based Health Effects Institute. 
While the impact it has on human lives is obviously the most worrisome aspect, it has also affected the Indian economy to quite an extent. The overall economic cost of air pollution is estimated at around 14 lakh crores, which is almost twice the fiscal deficit of our nation. Confused? In plain English, this means that if we continue at this rate, air pollution can become a huge burden on the economy and lead to around 49 crore days of work absence due to illness. If industries and businesses can't get their work done, the economy can't really grow, can it?   
What can we do about all of this though? Renewable energy! While on hand, the country is witnessing a rise in coal power usage, the Indian renewable energy sector is also the fourth most attractive renewable energy market in the world and is expected to experience massive growth over the next decade because of the increase in electric vehicle production. As individuals, we can switch to greener modes of transport and opt for public transport, wherever possible. 
In order to stay energy efficient, let us also follow suit by using LED lights and bulbs wherever possible while being wise with the use of fans and ACs. After all, it is the small steps in our daily lives that ultimately frame the big picture. 
We've only dipped our toes into the beautiful world of renewable energy in this piece. If you're looking to learn more on the same, check out our latest online course 'Sustainability in 30' that dives deep into renewable energy and its benefits with experts from renowned organizations like SELCO Foundation, Sustain Tech, Wind Pioneers and more!
Written by: Reshma Bhat