An ode to 2020 for a Fresh Start to 2021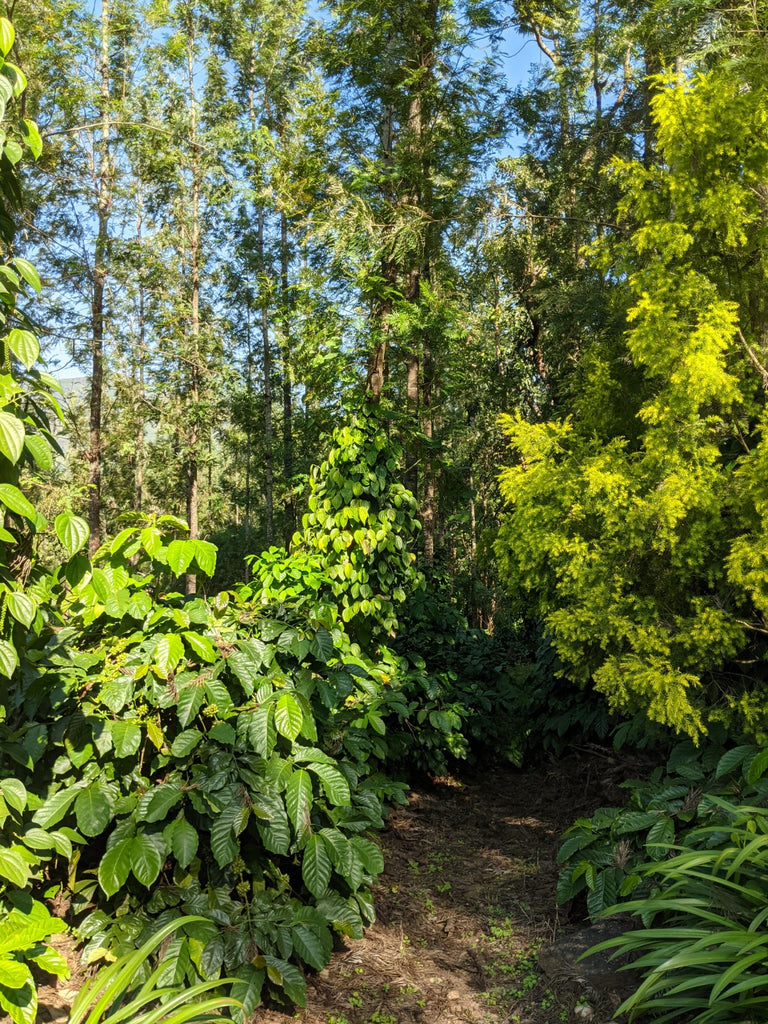 If you're reading this, you've successfully made it to 2021! We hope you took a moment or two to appreciate the challenges and learnings this year brought with it. Not to be dramatic but it is with reason that they often say 'You discover your true strength in the darkest hours.'
Before we truly step into the new year hoping for one filled with happiness and peace, we wanted to share with you some of our biggest learnings from the past year that helped shape us.
The year began on a fresh note with the launch of our first online course 'Zero Waste in 30' to help people transition to a zero-waste lifestyle and in turn, help the community around them do the same. With the onset of the pandemic, the course took off as people began to slow down and reflect on their lifestyles and daily choices. Today, a year later we're a strong community of 800+ zero waste graduates and counting!
Slowly, over time, the pandemic began to gain the attention it required and things began shutting down with lockdown restrictions full in place. Just like the rest, we too recognised the need to slow down and take things one time. We began appreciating the small things in life and learnt the importance of loved ones and family during such challenging times. We began holding webinars and workshops for our team and the Bare community on holistic activities like Yoga, baking and more!
With most shops and facilities being closed, the need to DIY witnessed a steady rise. People were now open to experimenting and focusing their energy on activities that they could enjoy. Fueled by this need to give back to the community in any way possible, no matter how small, we decided to launch our first book ' Easy DIY Ideas to go Zero Waste'. The book contained several recipes from our founder, Sahar Mansoor to help people do just this without adversely affecting the environment in any way. With recipes for your morning smoothies to recipes to tackle that nasty stain on your wall that would just not go away, like March 2020, the book's got it all!
When it seemed like things only kept getting worse in April and May, we all saw how people felt the need to come together as a community and be there for one another. It was important for each person to be felt, to be heard. To know that they were not alone. Thus, the Bare Thoughts Podcast series was launched - to help people be Bare and unfiltered with their thoughts. Through this weekly series, the audience could listen in from a variety of experts who would narrate their journeys and struggles in ways that people could relate to. 
Things were going well. People were rediscovering the simple joys in life, families were bonding, thoughts were being listened to in bare fashion. But then we realised that we weren't quite catering to the flag bearers of summertime - children! The lockdown not only had them put in long study hours in front of their laptops but also stole their summer camps and fun times with friends. We really wanted to help reignite that bright spirit in kids. Thus, we launched a Board Game on Sustainability - ECOTOPIA. A game filled with fun twists and challenges while imparting valuable knowledge on eco-friendly living to the players. This combined with The Kids Activity Book and The Zero Waste Playing Cards make for the perfect Sustainability Kit for Kids that they can now play with!
As the lockdown slowly began to ease out and people headed back to work, our team got back to work to pack all those Bare orders in zero waste style while we simultaneously expanded and added in more team members! Now with better bandwidth, we got back to conducting our favourite event - zero waste webinars. We're not ones to brag but these webinars have been received with lots of enthusiasm and engagement. People really do care about leading a zero-waste lifestyle after all!
As the seemingly never ending was on its final leg, we decided to launch our favorite planner - The Bare Planner! Keeping sustainability and mindfulness at its core, this undated planner helps one take small steps on a daily basis to reach those goals while still living a life that's brimming with happiness and purpose. Now, who wouldn't want that for 2021?! 
And finally for that cherry on the cake, our second online course' Sustainability in 30' was all set to go live! Complete with 6 modules, 35+ interactional, fun and informative videos, Expert insights from various industries, 100+ Sustainability Resource and a Certificate of Completion to finish with, this course takes students through a journey of understanding all about sustainability and the importance of the interconnectedness between people, planet and profit in order to build a sustainable future moving forward. 
These two final launches are an in-house favourite as they genuinely can help one stay organised, motivated and a pioneer in sustainability while still appreciating the small moments in our everyday lives. Is 2021 off to a Fresh Start or what? We'll let you take the decision on that.
Written by: Reshma Bhat